Nokia 6 - is this going to be a big Nokia comeback?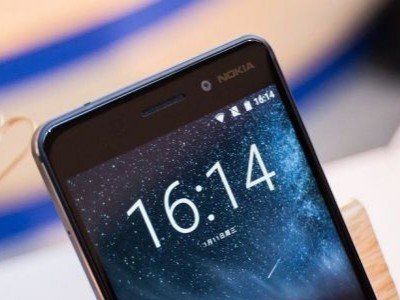 Have you heard the news?
Nokia is back!
It's not exactly the same Nokia as it used to be back in 2000's, but it's close enough. The company and the brand were acquired by
Foxconn
and
HMD Global
in June 2016, and they are ready for the first release - Nokia 6. Nokia 6 device is already available in China, and we expect to see it
in the rest of the world this February
. As it looks like, everyone is interested in Nokia 6 because the first shipment
was sold out in just 60 seconds, and there is already 1.4 million preorders
for the second batch. And we're talking about China only.
How Nokia 6 looks like?
Nokia phones used to have quite slick and elegant design. It's the same with Nokia 6. This is a 5.5-inch phone
made of Series 6000 aluminum and glass
. So far, we know that it's available in black and white color, and we expect to see more colors in future. Big IPS LCD display is taking most of the front side with only two thin black lines at the top and bottom of the phone. The display is protected with Gorilla Glass so you can rest assured that it won't scratch in your pocket or purse. Since
this is a mid-range phone
, we're not expecting too much, but from what we know so far, it looks quite good at first sight.
What's inside Nokia 6?
As we said, this is a mid-range phone, and you should not expect the top notch power out of it. But, with
Qualcomm Snapdragon 430
with 8 cores and
Adreno 505
graphic, it will provide you with excellent performances. If you add
4GB of RAM and 64GB of internal memory
, you will see that we could be talking about a new mid-range league champion. The entire machinery is charged with
3000mAh Li-Ion batter
y that should give you up to 18h of conversation, or 22h of music playing. Of course, extensive usage will reduce the battery lifetime, but it should get you through the day without any major issues.
How about the camera?
Nokia 6 primary camera is
16MP with dual-LED Flash
and all the add-ons that you might need out of a mobile phone camera. Nokia cameras (on mid-range phones) were never their best feature, but they were always satisfying the taste of most of the average users. This is the case with Nokia 6 camera - it's just the thing you need. Selfie camera with 8MP is standard for nowadays mobile devices. It will give you nice pictures and help you look beautiful, especially when you're outdoors.
Nokia 6 is using Android
Nokia 6 is the first Nokia Android phone on the market. There are stories that, after Symbian had failed to satisfy market demands,
Nokia considered using Android
for their smartphones. Microsoft jumped in, and you already know the rest of the story - Nokia ended up creating Windows phones exclusively. Now,
we will finally see Android on Nokia phones
.
Android 7
, so called Nougat will power Nokia 6 devices. We still don't know will this be a clean Android, or will it have specific UI elements (as most of the phones have), so we can't give you any details regarding the software. Hopefully, we will use clean Android or at least some simplify version of the OS.
When can I get my Nokia 6?
Nokia 6 was officially released for the Chinese market this January. There are
rumors that we will see it in the rest of the world after MWC in Barcelona
, at the end of February. If this is true, we guess that we will be able to order them in March. Until then, we will keep an eye on the news on Nokia 6 and plan our next smartphone purchase.
Will there be any other Nokia phones?
Yes, there will be other smartphones from Nokia development center. According to rumors, we will see at least one additional model -
Nokia 8
. Nokia 8 should be a flagship phone with
Qualcomm Snapdragon 835
chip and (hold on to something)
8GB of RAM
. Sounds impressive, isn't it? If you add some perks, such as Carl Zeiss optical sensor for the camera, Dolby sound system for speakers and top of the line display, we can say that Nokia is back in business.
We will have more info after the MWC 2017, and we can't wait to see what Nokia has prepared for us.
---
---
---
---
Ψάξιμο
Αναζητήστε και δείτε τις τελευταίες αναρτήσεις ιστολογίου.