LG G3 comes with laser autofocus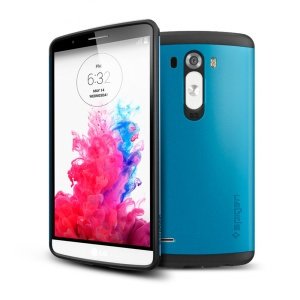 The new LG G3 is almost naked. There's nothing more we can hear that hasn't already leaked. But, one of the last mystic places on the new LG's flagship is camera. We were writing about the LG G3 specs, but in the meantime things have changed. The camera will not be at 16MP, as we expected. Instead, the new G3 will have 13MP camera. But, more important is the new focus technology LG G3 will come with. Its camera will feature a laser auto focus. Wow! Is that a laser we were dreaming about when we were kids? Something from Star Wars?
Probably not. The laser will not harm anybody. It will be used for better and faster detecting object's depth and help in minimizing the time needed to shoot a photo. Comparing to standard optical focus system, the laser focus is more reliable and it has greater precision. And speed, of course. This laser is already used in desktop mice. LG G3 isn't the first smartphone with it. The pioneer was HTC One M8, which is using this technology for its second camera.
What is the use for LG G3 of laser autofocus?
So far LG was suffering with lower photo quality comparing to competitors. Now, the company has a chance to make a big step to improve things. Let's say the LG G3 should be a great device for shooting moving objects.
LG G3 is gonna be officially released tomorrow at the London event.
---
---
---
---
Ψάξιμο
Αναζητήστε και δείτε τις τελευταίες αναρτήσεις ιστολογίου.