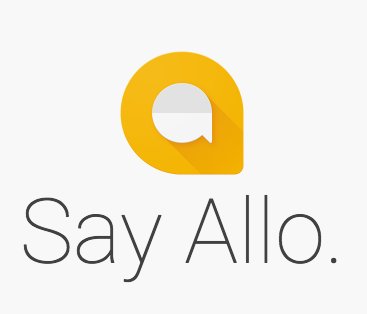 Google Allo
(for Android and iOS) is a new messaging app released on September 21. This app is a direct competitor to Viber, WhatsApp, Facebook Messenger, and Facetime.
Google Allo has everything that the other apps are having, with a little addition called Google Assistant.
Is it just another IM app or does it have what it takes to become a leader on the market? Let's find out!
What is Google Allo?
Let's go back to the past a bit: Google Allo was first announced at
Google I/O 2016
, as well as Google Duo. Google Allo was presented as a strictly messaging platform while
Google Duo
was an app for video calling. Not to be mistaken, Allo is not a replacement for Hangouts;
it is an individual app for Android and iOS devices
. Also, Google Allo is not available on the web, tablets or desktop and you can only use one account on one smartphone - you can't use your account on multiple smartphones.
How can I sign up for Google Allo?
Signing up to Google Allo is quite simple - you can
do it with your mobile number
, not with the Google account, which means both Android and iOS users can join. Setting it up takes only a few seconds. After that, Allo will invite you to take a selfie and write your name which will be visible to other users of the app. Even if we said that you don't need connection with your Google account, Google Allo is still connected to it, but only to make better and personalized information flow for the Google Assistant.
Managing my contacts
Google Allo provides you with a contact list but doesn't require maintaining.
Google Allo views contacts as a part of your phone
, and the ones that have installed this app will be displayed at the top of the list. Also, Google Allo has two ways of inviting your friends to join in. The first one is made for iOS users in which Allo is sending an SMS as an invitation. Your friends can immediately download the app or just reply to text message. The second one is made for Android users and is much more appealing that the previous one - Google Allo will send a notification which looks and acts the same way as it would if there was an installed app. The recipient can reply to the notification or install the app.
Big surprise of Google Allo - Google Assistant
The main difference between Google Allo and other IM apps is a built-in, virtual and personal assistant –
Google Assistant
. The first interesting feature this chatbot has is
Smart Replies
. This means that a user can make a conversation with it, which Assistant will remember, and based on your preference and information you shared, Assistant will be able to present you with personalized answers or action. Can't deside where to go for lunch? Just let Assistant suggest you few places and you can choose from there! The assistant can also: - find movies and restaurants - translate - tell weather - show sports results and - play a game with you. But, make no mistake, if you ask 'Would you be my girlfriend/boyfriend?' it will say that it's too busy for romance. Don't bother – it's just too smart! There is another good thing about Smart Reply – suggesting your answers. For example, if a friend sends you a picture (taken few seconds before or from a gallery) or a video,
Assistant will suggest the answer as an emoji or a two versions of a text
. Google accomplished this by analyzing all content and memorizing the reaction. Furthermore, Assistant can provide you with an endless list of photos, videos, GIFs and much more, on your demand. One of the greatest options is 'thumbs-up' and 'thumbs-down' emojis which will appear after every reply Allo gives you. These Emojis serve as a feedback for Google and potential improvement – if you click on the 'thumbs-down' emoji, you can follow up with what the Google Assistant has done wrong. To chat with your Google Assistant you can do it directly, or you can type '@google' and ask a question.
How can I chat with Google Allo?
Expressions that you can use are
emojis, stickers, and GIFs
which you can send in Google Allo's chat. Also, you are able to send quick voice messages. Another interesting feature in Google Allo (besides the Assistant) is
Whisper Shout
because it additionally personalizes messages. With this option, you can adjust the size of the text with the slider and by whispering – small text or shouting – larger text.
Pros and cons of Google Allo
The biggest advantage that will assure you to give Google Allo a chance is Google Assistant
. The way user sets a query asks anything and then gets an answer is really impressive. It gives the more intimate feel, and sustainable conversation is convincing you that this is your productive, personal assistant. Also, Allo has good interface and user experience, free messaging for non-users and attractive stickers.
The first and the last downside is that this is an app for mobile phones and no other devices
, such as desktop or tablets. It is really strange because nowadays users can find almost every IM app operating on multiple devices. We just have to wait and see, maybe Google will surprise us.
Should you switch to Google Allo? Well, why not. However, this is a new app, that still needs some improvements. The better option is to wait and see if the current consumers are pleased and also to see if the app is going to be available for more devices.
Images from:
Google
,
CNET
,
Telegraph
---
---
---
---
Ψάξιμο
Αναζητήστε και δείτε τις τελευταίες αναρτήσεις ιστολογίου.