Google Pixel 2 XL: the Drama and the Truth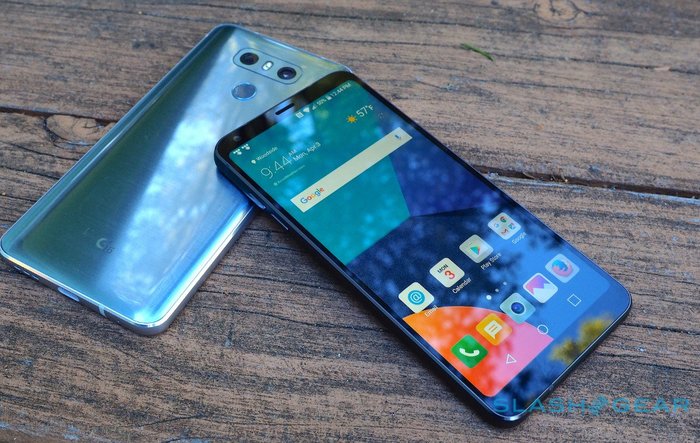 As you may have noticed, in the past period we focused more on
Apple phones
and
iOS
. However, it's time to present you the new Google smartphones -
Google Pixel 2
and
Google Pixel 2 XL
. This time we will focus on a bigger model - the Google Pixel XL 2. Holding Google Pixel 2 XL in our hands, and playing with the world's best camera was a magic moment. On the other side, Google Pixel 2 XL is quite expensive, and we are not sure that you should cash out that much. Do the specs justify the price? Let's see.
Google Pixel XL 2 drama
Would it be a great phone if there wasn't any drama involved? Definitely not. The show orbits around the new,
POLED
screen. Yes, POLED, you read it well. Actually,
POLED stands for plastic OLED
and if you wish to find out more details about the new technology you can do it
here
. You will definitely be able to notice any plastic if you start staring at the screen for too long. Honestly, we are not huge fans of the display. Yes, we know that this is 6-inch OLED display with 538 PPI and 18:9 ratio, but some things are missing. Maybe it has something to do with the fact that OLED usually has more of cool tone colors. Another thing is the OLED display is well-known for its deep black color. This means
no bright, vivid colors and no good contrast
, either. And, let's not talk about image burn-in. Oops - there is no such thing as the perfect smartphone.
The whole story behind this
is that if the image remains on the screen for a longer period of time, it burns-in a bit. We are not sure what the problem is, but hopefully, Google will solve the problem soon.
Design is on point
This time, Google decided to go with
metal and glass combination
that gives the smartphone a dose of elegance and a glimpse of the future. The majority of the back is covered in aluminum, while the upper part is covered in glass, where you can spot camera lenses, flash, and sensors. The thing that we especially like is 3D, curved edges that make the Google Pixel 2 XL comfortable to hold. The dimensions are 157.9mm x 76.7mm x 7.9mm. The fun part is the front-facing side of this smartphone. Not only that you can find dual speakers, but you can also see the front camera and LED, on top of the bezel. What about home button? Google has decided to make it disappear and call it Active Sense. Active Sense is, basically, an invisible button that calls up Google Assistant. Knowing that Google Pixel 2 XL's tinier sibling has IP67, there is no surprise that this smartphone is water-resistant, as well.
The one thing that this phone doesn't have is a headphone jack
. When we first saw the news, we thought Google was just playin' us, but it's true. Gotta keep up with the Apple design,we guess. Let's not forget about USB type C, a standard slot for charging the phone.
Software is pure magic
Since this is Google we are talking about, there is no doubt that our favorite dessert, Android Oreo, works like a charm. We aren't even going to mention the Google Assistant. Additionally, there are two significant features that we adore. The first one is the
always-on screen
. You just need to tap on the screen once or place your fingerprint on the sensor of the back. The second thing is even better. Google Pixel 2 XL supports
Project Treble
, a feature that "talks" with hardware and decides on when to update the phone. Pretty cool, right?
Hardware runs like Usain Bolt once did
Snapdragon 835
chipset and 4GB of RAM. Pretty similar to
Samsung Galaxy S8
. Games, movies, YouTube video - whatever your heart desires. It is going to run like Usain Bolt! Aldo
battery life didn't wow us
, we can live with a 3,520 mAh. Even if it sounds good enough, it just can't make it through the day. Keep in mind that we can thank Android Oreo for longer battery life because it has so many features that prolong the duration of the battery life. The one thing that drains the life out of Google Pixel 2 XL is that you can double tap on the screen and it will automatically "turn on." Let's say this happens in your pocket, a few times a day. Also, if you want to know how you can test the battery life, check out a
blog post on trustedreviews.com
. To be even more critical, we have to mention wireless charging, precisely, the lack of it. Google, please, step it up next time.
Camera is the star of the show
We have only one word for the camera:
jaw-dropping
. Two cameras - 12.2 MP with f/1.8 lenses on the back and 8MP with f/2.4 lenses. In spite of the fact that other cameras have dual-lens options, Google Pixel 2 XL somehow managed to be the Number 1. How did Google do it? To be honest, we don't have an answer to that question. All we know is that the c
amera produces accurate colors, lighting and saturation are amazing and faster autofocus always come through
. Portrait mode works good with both cameras, leaving you with a fantastic photo. Then, the video. Recording a 4K video at 30 frames per second seems like the most natural thing in the world. With bright colors, fast focus, you can become a pro at this. Great job, Google!
What so unique about Google Pixel 2 XL?
Have you read the text?! JK, there is one thing that no other phone on the market has, and that is built-in
eSIM technology
. This means that you don't need a SIM card to use it. All you have to do is download your credentials, and you are good to go.
Google Pixel 2 or Google Pixel 2 XL?
Let us ask you - what came first, the chicken or the egg? Asking us to choose between those two is mission impossible. However, we can give you a piece of advice: If you are looking to by a phablet with an excellent camera, good performance with future updates for new Android versions, Google Pixel XL 2 is the one for you. Are you a gamer, or a photographer? Well, this is the smartphone for you. Enjoy new Google Pixel XL 2 and let us know how you like it!
---
---
---
---
Ψάξιμο
Αναζητήστε και δείτε τις τελευταίες αναρτήσεις ιστολογίου.