Samsung Galaxy Alpha Released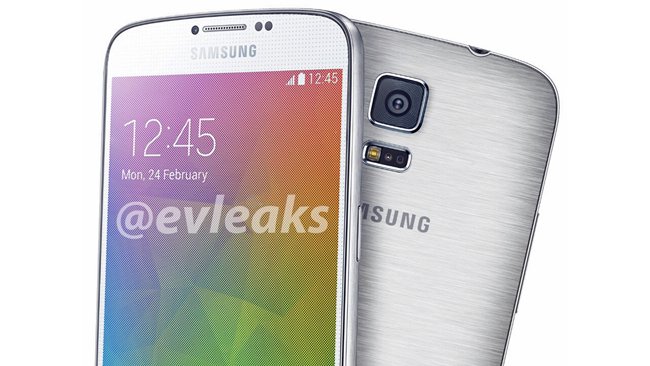 The
rumors about new iPhone 6
are taking too long. Apple is still not sure when the new iPhone is going to be officially released, but in the meanwhile Samsung is not lasting any time. The South Korean manufacturer has introduced its new baby. It's a new
Galaxy Alpha
- a smartphone that reinterprets Samsung's traditional design philosophy. It takes new lines and metal edges. This is why Galaxy Alpha is seen as a phone that looks like
iPhone 5S
. So, what's the new Alpha brings to us.
Samsung Galaxy Alpha Specs and Display
The first thing that came into our mind is a smaller screen size that we expected. The Alpha packs 4.7-inch full HD screen with standard 1280x720 pixels resolution. It's a bit less that some flying aces at this moment. The today's flagships like
Galaxy S5
and
LG G3
are equipped with larger and more pixilated displays. Maybe it lacks in screen size, but it also pack ultra-thin body of just 6.7mm. The whole design philosophy is named "the evolution of Galaxy Design", which pointing out the new design approach. Beside the different edges, the phone doesn't stand much out differences comparing the Galaxy S5. The phone is bringing some good solutions taken from Galaxy S5, including downloading boost of combination of Wi-Fi and LTE. Also, the Ultra Power Saving Mode and fingerprint sensor are here too. The 12MP camera has seated on the back and it's capable to record 4k video (30 frames per second). The Alpha is powered by KitKat Android. Under the hood there's octa-core processor (quad 1.8GHz and quad 1.3GHz). It's quite surprise to see ho small 1,860mAh battery will deal with this pretty much powered phone.
Samsung Galaxy Alpha vs iPhone 6
But, let put the thing this way. The rumored iPhone 6 is about to offer 4.7-inch screen too. In the term of screen size, the Alpha is matching new iPhone. Also, the design is closer to Apple's than ever. The rumored larger 5.5-inch iPhone will have to face to the new Galaxy Note 4, so it seems Samsung is ready to take another battle with Apple.
Samsung Galaxy Alpha Price and Shipping
Samsung Galaxy Alpha is available in five colors: Charcoal Black, Dazzling White, Frosted Gold, Sleek Silver and Scuba Blue. There's still no word about the price, but the shipping start in September.
---
---
---
---
Ψάξιμο
Αναζητήστε και δείτε τις τελευταίες αναρτήσεις ιστολογίου.