SONY XPERIA C4: Price, release date and specs!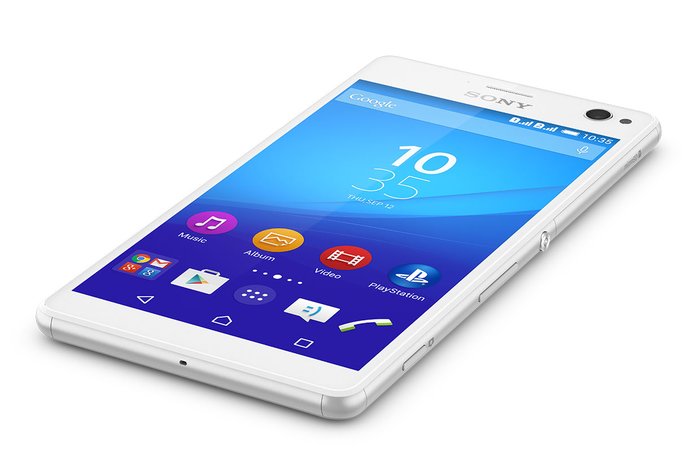 It really took us by surprise when Sony revealed the successor of the Sony Xperia C3 known by the name of Xperia C4 without any warning. This phablet will come with two SIM cards as Sony Xperia C3 Dual SIM did and will run with the newest operative system, the Android 5.0 Lollipop. In this review we will talk about Sony's prime phablet, which will definitely be loved by all the Selfie fanatics, the Sony Xperia C4: Price, release date and specs.
Unlike Sony Xperia C3 that features 156.2 x 78.7 x 7.6 mm and weights 149.7 g, the new Xperia C4 will be smaller, measuring 150.3 x 77.4 mm, but will be 0.3 mm larger than its predecessor. When it comes to weight, the new fellow will be a little lighter, 2.7 grams to be more specific.
The Xperia C4 will be packed in a large 5.5 inches IPS LCD screen with a resolution of 1920x1080 pixels, and will be backed up with MediaTek MTK6752 processor with Octa-core 1.7 GHz Cortex-A53.
It will feature 2 cameras, as most smartphones do today; the 13 megapixels rear camera will be located on the upper left of the device with 4128 x 3096 pixels and a LED flash that can be found below the camera. The selfie camera of 5 megapixels will be located on the upper right side of the phablet and will have many new specifications integrated.
We were really impressed with 2 RAM and 16 gigabytes of internal memory which can be boosted with a MicroSD card up to 128 gigabytes (Xperia C3 features a MicroSD of 32 GB). A powerful screen should also be powered by an excellent battery, and the non-removable 2600 mAh battery will be the proof for it.
Comparing the battery and the camera of the Xperia C4 with its predecessor Xperia C3, we got to find out that the Xperia C4 features a weaker battery (2500 mAh), a camera of 8 megapixels which is smaller than the camera of C4.
So we have witness that the new Xperia C4 will have a lot more to offer than the Xperia C3, so its price will be at least 50 euros higher. It is expected to be released in sale in June, 2015.
---
---
---
---
Paieška
Ieškokite ir peržiūrėkite naujausius tinklaraščio įrašus.