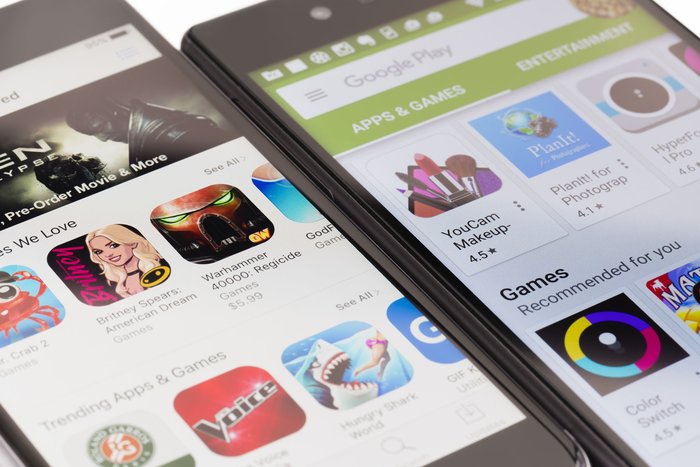 Yes, it's that time of the year again! It's time to sing the Christmas carol songs, eat some delicious cookies, give and open gifts. When it comes to giving presents, we are sure you already have in mind what each member of your family is going to get. But, have you thought about treating yourself? If you are a tech junkie, we have an idea about how you can do so. It's free, and it takes up to 20 seconds to get. By the title, you already know what we are talking about - getting some new apps for your smartphone. To help you pick the best app, we tried to stay away from the usual ones like Facebook, Instagram, Snapchat and WhatsApp. Instead,
we made a list of most used apps in 2018, that is, a list of apps we loved in 2018
. We are sure you are going to love them as well, so let's get right to it!
Yes, this browser beat even the king of browsers 一 Google Chrome. Having all the features you expect from a browser, it is one of the most convenient browsing apps out there. However, what makes it stand out from all the other ones is its ability to offer
fantastic user experience
even for the ones that don't have a great internet connection. This just means that it doesn't weight down the processor, so even the low-end smartphones love UC Browser. Did we mention it has an advert-blocking function?
Did you think we are going to name another app? No way, this is a classic and one of the apps we loved in 2018 and probably will for the years to come. Being the largest host of videos on the planet, YouTube is still the king when it comes to watching videos. With constant updates,
YT people are always working on making the best user experience
. The only downside? Not being able to listen to music while your phone is locked.
You have to agree that there is something to seeing your face as an animated character. Not only does
this app allow you to create personalized emojis based on your face but it also offers you to share them with other people.
Although it is mainly popular in the US, this app has over 500 million downloads. Having some doubts about this app? Just check the Google Play reviews and you'll see why Bitmoji made it to our
Apps we loved in 2018
list.
You didn't see this coming, did you? Well, believe it or not, Pinterest is among the top downloaded apps this year, with over 500 million downloads. What makes Pinterest so unique? Just one thing:
high-quality images that cover wide ranges of your interest
一 from home decor, to makeup and recipes, you have the world in your hands.
This game has over 1 billion downloads! It's insane! Who knew that running from a cop and his dog can be so amusing? This typical running game is one of the apps we loved in 2018 because
it wowed us with amazing graphics
. The only issue, so to speak, is the fact that your internet connection has to be spotless for you to be able to play it.
Sure, there are a lot of apps which you can use to transfer large amount of files, photos, videos. But, how long it will take you to transfer them? With SHAREit, you don't have to worry about the time.
If you are in need of fast file transferring app, then SHAREit is the way to go
. With over 700 million downloads, you'll enjoy this app which is, according to its developers, 200 times faster than Bluetooth. However, keep in mind that there are no instructions on how to actually transfer files, so you might get stuck in the beginning. The only downside? It's only for Android users.
Best Facebook alternative: Facebook Lite (Android, iOS)
If you are not the type that is always the proud owner of top smartphones and if you don't pay that much attention to the current trends, then Facebook Lite is the option for you. As the name says,
this app is fantastic for owners of low-end devices because it doesn't weight down devices
that have lower storage space. The best thing about Facebook Lite? It works just as well as Facebook, with some minor user interface changes. No wonder it's on our Apps we loved in 2018 list.
Which one did you like the most?
If it was up to you, which app would have made the Apps we loved in 2018 list? Is there a game you like or perhaps another productivity app? Share with us your thoughts in the comment section, down below.
---
---
---
---
Szukaj
Wyszukaj i zobacz najnowsze posty na blogu.