Microsoft Apps and the Changing Landscape of Mobile App Development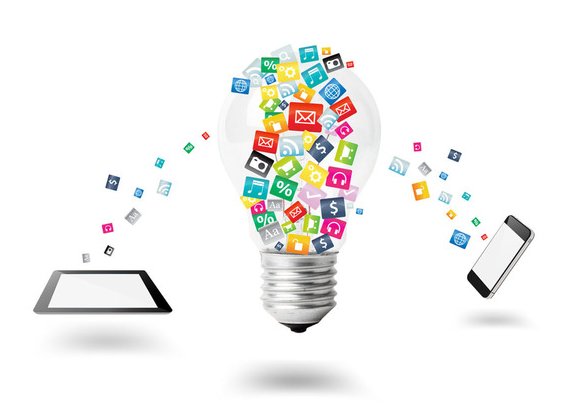 The accelerated mobile device adoption and mass mobile app development forever changed the way we do business or communicate with our friends and families. As the world grows accustomed to the flexibility of smartphones and constant availability of their favorite online resources, the mobile app economy continues to grow at a staggering rate. In numbers, the mobile app usage and development for 2015
look like this
: - 2 billion smartphone users - 180 billion global mobile app downloads - total market size for mobile apps to reach $143 billion in 2016 Now, these are some serious figures, so it's unsurprising that the major names such as Google, Apple and Microsoft continue to fight aggressively for their share of this lucrative market. While the first two have relatively stable income from the sales of mobile apps, Microsoft seems to be losing the innovation battle with its own app store.
Microsoft and the app gap
While Microsoft is still a dominant desktop OS, Google and Apple are becoming default solutions for mobile devices. Although Windows phones do have a significant market share, this still may not be enough to compete with the growing giants. Namely, Google Play is currently a store with the largest number of downloads, while iTunes still rock in terms or profit. When it comes to Microsoft Store, however,
experts suggest
that the combined app base of Windows and Windows Phone is over 530,000, compared to about 1.3 million each for Android and iOS. Furthermore, the
data available for the most recent period
suggest that as of October 2014 Apple App Store offers more than 1.2 million apps to iOS users, which were downloaded 85 billion times. With 50 billion downloads, Google Play relatively closely follows Apple App Store, leaving Windows Phone Store far behind. Although Microsoft Store is still prominent, it is not nearly as popular as the other two. As of July, 2015 the following numbers of apps are available in these stores. Clearly, the demand for Windows Phone apps is quite small compared to the two giants and this is why Microsoft is working on solutions such as Microsoft Bridge to encourage a wider use of their products. With the advanced Bridge technology, Microsoft aims to win more developers and further establish itself as a leader in the mobile space. Will Microsoft's tactics in the mobile space manage to change developers' focused? We reached out to experts to find out.
Mobile app development trends
When it comes to mobile app development in practice, there are certainly a lot of turbulences here. The field remains a heated one and there are more and more experts looking to develop solutions for multiple platforms. To find out about the most important trends in the field, we talked to the guys from prestigious European software companies to check how they will impact the market in future.
Application niches
Dan Stefan, Project Manager and Co-founder at Digitalartflow believes that some of the major trends in the mobile app development include "the cost effectiveness and faster timeline completion." He adds that this is the main reason why "many companies are starting to look for specific application niches and customize from their pre-developed versions their fitted application," thus emphasizing the importance of developing for specific niches. In addition to this, he notes: "Other important trends are mobile apps that are cloud-based where all data are sync between devices, better security, minimalistic design, AR (Augmented Reality apps, especially on wearable devices) and IoT specific applications where the business is grown rapidly."
Increased mobile app adoption in the enterprise sector
Similarly, Flavius Saracut, Co-founder of Mobiversal suggests that mobile app adoption will remain particularly heated in the enterprise sector, as more organizations will start looking for advanced business solutions: "I believe in the upcoming period we'll see larger adoption of mobile apps in the enterprise sector (business apps). A lot of companies have just tested the water until now, built a mobile app for a specific project, but now after seeing the engagement apps provide, they're ready to invest more and apply what they've learned."
The need for cross-platform tools
Pavlo Bashmakov, Product Director at Stanfy emphasizes an interesting point related to cross-platform app development. Namely, Bashmakov hopes that the future will bring a greater number of cross-platform tools that would enable faster development: "I would like to see more cross-platform tools that are capable of providing nice platform-ready designs for iOS and Android. But I am still in doubt that we have one available.
Maybe it will be React.Native?
Another trend is that platforms are becoming more similar to each other in terms of software perception and general quality for the end user. It is the race of two decent horses - iOS/Android platform. Messaging is becoming a platform within mobile OS and I think we will see more applications inside Facebook Messenger or Snapchat or What's app."
Developing for mobile is not an absolute must
Despite the global craze about mobile applications, many software companies still decide not to create their solutions for mobile platforms. In most cases, the main reason for this is a greater availability of resources on desktop platforms, which is needed for some more advanced solutions. In relation to this, Simbound Founder and Lead Content, Louis Havriliuc points out: "We have designed Simbound as a web app because when we started a few years back mobile apps were still in their early days. Furthermore, for the experience we need the processing resources as well as the real-estate of a larger screen which only a laptop or other similar device provides." As for their future focus, Haviliuc adds that Simbund is "looking to build native web applications which are functioning on all platforms and devices without the need for mobile development, as this introduces another gateway in the use of our services."
The future of Microsoft apps and the development business
The changing landscape?
Although Microsoft invests much of their time and money into coming up with a way to become a more dominant mobile app marketplace, consumers are still not really used to seeing the big tech giant as a mobile app provider. Its position appears quite stable so far, but the truth is that the demand for Microsoft apps is still relatively low. In relation to this, Dan Stefan suggests that their company is not seeing an increased demand for Microsoft solutions, but he remains positive about a potential change. "We don't have yet an increasing demand in development for Windows Mobile, yet we do believe it is possible if the changes in current mobile devices market are taking place since Apple and Samsung are still having the largest market share in the world." Talking about the ways this is changing their business, Stefan notes: "We are a specific interior design software solutions agency, hence most of our project are related to interior design industry both home and commercial. A reality in our company is that the most trending in the mobile app development is still the web-based 3D technology (streamed 3D content found also in Gaming related mobile apps) and we see a stronger trending towards the Augmented Reality Apps that we expect to have more requests from clients in the near future."
Strategic promotion is Microsoft's best bet
Despite the obviously tight competition, the giant such as Microsoft always stands a good chance of completely reshaping the demand. Flavius Saracut believes that Microsoft has several advantages over its competitors and that a strategic promotion might be their best bet: "I think Microsoft has a chance and I think they are on the right track with their strategy of having the same OS on their smartphones and on laptops/PCs. If you've looked at their latest smartphone offering, they are marketing the LUMIA 950 XL as a home PC replacement. So just think about how many people have Windows on their devices, and you'll see there's an opportunity for mobile developers there. Google is doing the same, as they recently announced that they'll merge Chrome OS into Android and unveil a unified OS next year."
Windows 10 may change the game
One of the most important moves Microsoft has made recently is the launch of Windows 10, which offers some interesting new features for developers. Namely, as suggested by Mr Bashmakov, Windows 10 is a powerful OS with several important advantages: "Microsoft released a strong OS, Windows 10, which is working seamlessly on every platform starting from minicomputer Raspberry Pi and finishing AR head mounted display Microsoft HoloLens. It meansthat developers have to create just one application for Windows 10 and it could be available on smartphones, tablets, desktop, XBox or Hololens. Such platform coverage and user base are very attractive for developers and will play a great role in decision making about what platform to target first."
Conclusions
Based on the insightful info offered above, it's easy to see that some great changes are currently taking place in the mobile app development industry. While the mobile app economy is seeing amazing growth rates, software developers are looking for more innovative solutions to facilitate app development and meet users' demands. Of course, there's also the battle of tech giants that are evidently faced with a great challenge of keeping their positions stable for the future. This is especially the case with Microsoft, which could be said to be losing its supremacy over all the other tech companies. Nevertheless, the company still has a couple of aces in its sleeve, so we might expect some major shift in dominance over the next few years. We are thankful for the time the experts from
Digitalartflow
,
Simbound
,
Mobiversal
and
Stanfy
dedicated to working with us on this research.
Cover Image
---
---
---
---
Szukaj
Wyszukaj i zobacz najnowsze posty na blogu.