Nokia and Future - HumanForm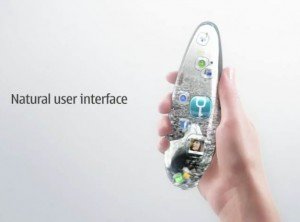 Just whenwe thinkthat the development ofmobile phonesreached a peakandthe ideathat all(or most)are exhausted,Finnish companyNokia gives new light to mobilephones.
[caption id="attachment_233" align="alignright" width="210" caption="Nokia HumanForm"][/caption]
The new Nokiawillrepresent avisionarysolutionwhichretainthe advantages oftouchscreensandvoice calling. Technology becomesinvisibleallowingintuitionto take over the control.
Madeofaflexible structure,the so-called"flexiblephone"thatis sensitiveto touchall overits surface.
If a phonecan be calledintuitive then itdefinitivelywill beNokiaHumanForm - if it isreleased formass productionbecause it iscurrentlyonly a prototype.
We cansay thatNokiaistrying with all forcesto returnto the throne as innovator andmarket leader inmobile phones industry.Are they going to succeed,judgefor yourself:
---
---
---
---
Szukaj
Wyszukaj i zobacz najnowsze posty na blogu.