Snapdragon 835 - New Chipset King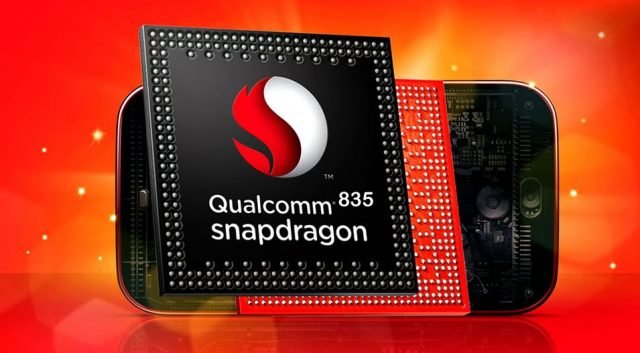 The new chipset king has arrived! If you haven't heard yet,
Snapdragon 835
is finally here. You are going to find new Snapdragon 835 chipset almost everywhere - from a Windows 10 and Android devices to mobile PCs. What's so special about this chipset? Let's see!
What exactly is Snapdragon 835?
Snapdragon 835 is a system, chipset, which makes your smartphone work.
It includes a 4G modem, GPU, CPU, sound hardware and much more
. You have probably seen its predecessors Snapdragon 820 and
Snapdragon 821
in your smartphone specification, and there is a high chance that you're using one of those right now. Snapdragon 835 is the latest chipset released by
Qualcomm
, and we can see it in most of the major Android smartphones and other devices at the moment.
What is so special about Snapdragon 835?
We have been waiting a long time for the improvement of a mobile chipset coming from Qualcomm. And, we're not disappointed. Snapdragon 835 has
was announced in November 2016
as a SoC (System on Chip) as the special ingredient that is going to change the game in the mobile industry. According to
official Qualcomm website
new and improved smartphone processor is 35% smaller than the previous version (10 nm opposed to 14). Smaller size means that the transistors are put closer together, which provides you with more efficiency. Also, this feature leaves the room for creating thinner smartphones or larger batteries. The company also said that Snapdragon 835 is built for your fun time - using VR and AR devices. Besides apparent shrinking and promised fun, let's see what else is here: -
Speed
- Snapdragon 835, as stated, has download speed up to one gigabit per second. That is ten times faster than 4G LTE generation. Additionally, if you want to transfer your files in a short range, standard 802.11ad is there to help you make super fast. -
Amazing performance
- Four cores which run at 1.9 GHz of speed. Those are just the first four. Second 'fantastic four cores' run at 2.54 GHz. -
Finely crafted hardware
- Total 8 cores with Kryo CPU 280 and ARM Cortex. Such a configuration means fast, reliable, and improved performance. Qualcomm also emphasizes that Hexagon 682 DSP will significantly enhance battery life because it uses 25% less power, precisely 687 mAh, than the earlier versions. So far, we haven't felt the real improvement, but there is still room to make it work. -
Powerful graphics
- gamers will love new Adreno 540 GPU, which is up to 25% faster in rendering files than the previous GPU unit used in Snapdragon chipsets. Improved GPU also means that displaying 3D games are going to be 30% more efficient. -
ISP
- provides you with high image quality, vivid colors and detail orientation. -
Super secured
- this chipset enables fingerprint and iris scanning by default, so you can rest assured that these options are supported on your device out of the box. Such a high level of security is setup by the Heaven suite algorithm. -
Camera improvements
- Improved features include zooming almost without trying, zero shutter lag, improved focusing, electronic image stabilization, and of course, more vivid colors. -
Faster charging
- thanks to Quick Charge 4.0 it is possible to charge your smartphone 20% quicker than before, with Quick Charge 3.0. The cherry on top is the fact that you will be able to charge your phone up to 50% in just 15 minutes.
What are devices using Snapdragon 835?
There are a few great smartphones where you can find Snapdragon 835. We will feature our favorites: -
HTC U11
- Having this type of chipset in HTC 11 isn't surprising at all because before it was launched, HTC was looking for a new SoC. Snapdragon 835 turned out to be an excellent choice. -
Samsung Galaxy S8 and Samsung Galaxy S8 Plus
- Let's just say these two are the first smartphones that run on Snapdragon 835 and they are indeed flying. -
Sony Xperia XZ Premium
- Sony has also updated the chipset in their top model for this year and used most of the benefits that Snapdragon 835 brings. In the upcoming half of the year, we're expecting to see more devices with this excellent chipset. In fact, we expect to see all high-end phones to have this type of core hardware. And we're looking forward to seeing them in action. Now that we have observed what Snapdragon 835 is capable of, we can positively say that the new chipset king is here. And we welcome it with honors. Images from:
ExtremeTech
,
Gadgets 360
---
---
---
---
Szukaj
Wyszukaj i zobacz najnowsze posty na blogu.