2017 Recap: all the phones, apps and trends we loved this year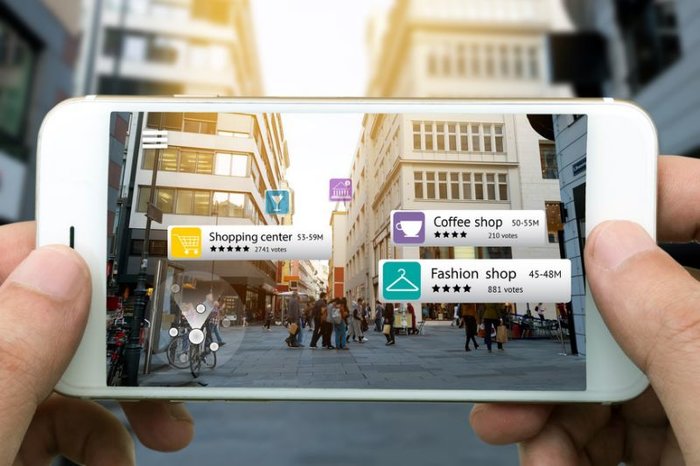 With the first day of New year, we know it's time for one thing - 2017 recap that includes all the phones, apps and trends we enjoyed in the past year. As you will see, the brands really tried to gain our attention in 2017, while the small companies tried to find their place in the market with an out-of-the-box approach. Trends came along naturally, relying on the user's preferences and desires. Here's our take on 2017 recap.
Best phones in 2017
The year 2017 gave us some pretty impressive smartphones, and we will name just a few that are worth mentioning. Some of the best smartphones of 2017 are:
- Samsung Galaxy S8 series
-
Samsung Galaxy S8
, Samsung Galaxy S8 Plus and Samsung Galaxy Note 8 is pretty cool phones. We will tell you right away - all of these smartphones are great, the only thing you should keep in mind is the price.
- Google phones: Google Pixel 2 and Google Pixel 2 XL
- Google Pixel 2 is just what you would expect - sleek design, Android that runs like a charm and good camera performance. There is no secret that Google Pixel 2 XL has the best camera on the market. In one of our previous articles, we covered a story about Google Pixel 2 XL. There has been some drama involved, so be sure to
check out the article
.
- iPhone X -
we wouldn't miss mentioning the best Apple phone out there. iPhone X is an excellent smartphone that you can unlock with FaceID. This phone was created for iPhone's 10th anniversary, and it was the surprise of the year. We shouldn't forget to mention iPhone 8. If you want to know more about the differences between these two iPhones, be sure to
check our article iPhone 8 vs. iPhone X
.
Apps we had to have
For our iPhone and Android users, we created a list of free apps that are supported by both of these systems. Let's get to the 2017 recap, apps part! -
Sleep Cycle alarm clock
(
Android
,
iOS
) - If you can wake up in the mornings and started to hate your default alarm, try Sleep Cycle. This free app tracks your sleep thanks to your phone's microphone and movement, thanks to the accelerometer and then wakes you up when you sleep phase is the lightest, near the time you need to wake up. -
Dashlane
(
Android
,
iOS
) - Nowadays everyone has at least 10 passwords. Dashlane takes care of the security of your passwords. It encrypts and stores them in your device. -
VSCO
(
Android
,
iOS
) - VSCO is the best app for shooting, editing and sharing your photos. The most significant thing about the app is the fact it is detail-oriented - you can edit photos without it being so blatant and in-your-face. No wonder this is on our 2017 recap list! -
IFTTT
(
Android
,
iOS
) - short for "If This, Then That" is still a "must have." Created for merging apps and making them work together. For example, if you wake up at 8 A.M., another app will schedule a meeting at 10 A.M. It works with speakers Google Home and Echo. -
Pacer
(
Android
, iOS) - if you want to count your steps daily and get an app that works well with other health apps, then Pacer is the app for you. It also has a social part - walking groups that can furtherly motivate you.
Trends that showed us what future looks like
There are far more trends we love this year, but we have chosen only five that impacted a mobile market the most.
1. Small business takes the lead
- this is primarily a trend that has taken over the app market. When it comes to creating smartphones, we have to say that small businesses don't stand a chance. But, the app market is entirely different.
As you could see
, there are a lot of little teams that give us some great apps that we just can't live without.
2. Location Based Services (LBS)
- these services offers a real-time user data based on his/her area. This was the ultimate goal in the past few years, and now it's finally achieved.
3. Augmented Reality (AR) apps
- in this whole 2017 recap, Augmented Reality is the real example of how far the humankind has come. Augmented Reality has taken over the app market and is going to be a huge trend in 2018. The great thing about these types of apps is that they are fun to play and engaging. From the user's point of view, there is nothing more you can ask for.
4. Artifical Intelligence (AI)
- while we are the tech stuff, we have to mention AI. Artificial Intelligence made its way into the app market but also in the mobile. For all the ladies out there, just imagine having a personal shopper, that knows what you would like to wear and suggesting you wardrobe pieces your assistant knows you would want. Furthermore, we already have an AI smartphone - Huawei Mate 10.
5. Android Instant Apps
- Instant Apps is a Google feature that makes apps run instantly - when they are needed. All you have to do is search for a specific app, and it will run.
2017 was pretty awesome! And we're sure that this year will be equally great. So, dear 2018, welcome! We're looking forward to seeing what you have for us.
Images from:
Pocket-lint
,
Digital Trends
,
Yahoo
---
---
---
---
Szukaj
Wyszukaj i zobacz najnowsze posty na blogu.