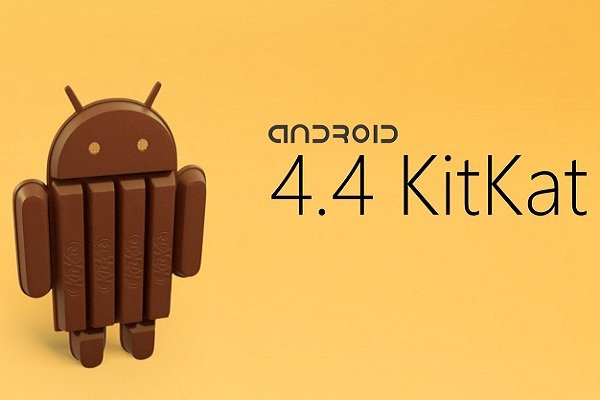 Two years ago Google introduced 4.0 version of its operating system, popularly called Ice Cream Sandwich, which brought some new designs tricks on tablets and phones later on. These days, Google introduced a new version called KitKat, which doesn't bring any revolutionary solutions (though there are certainly changes), but something every OS should have - greater speed and stability. Simply it's just a better OS. Google has for years practiced to introduce a new version of the Android with the new Nexus, so it was the same with KitKat. This time combination is Nexus 5 + KitKat. This device offers an unprecedented collection of Google's features and improvements. We can say that the
Nexus 5
brings everything Google can offer at this moment.
Android KitKat design
When we look at these photos we can see that KitKat is somehow brighter and the darkness of the previous version is replaced by semi-transparent white surface. This system gives more life and less robotism than before. So, when you push down the notification bar, the background will still be pretty much visible. Nice background image is always there. Some of the applications will easily be able to run in full screen mode, and the status bar will be temporarily invisible in the same time. However, what falls ahead the most is a new clock application, which has received a radical new look. That's another plus if you like to eliminate robotistics nature of Android.
KitKat Android Nexus 5 launcher
The biggest change in the new version is Nexus 5 launcher. The most important thing about it is that it's fully integrated into Google Now. It means it transforms Nexus 5 into your personal assistant. Google says that they made 25% improved voice recognition. The result is a more accurate automatically entered text and more accurate answers to your questions. However, these and some other Google best options are now available exclusively on the Nexus 5, and therefore it's rightly called Google Phone.
Android KitKat Hangouts
Kit Kat brings a much better integration of SMS and MMS messages into messaging app. The new thing is the integration of text messages in Hangouts, which is great on one hand, but on the other hand a little impractical because SMS messages must be linked to your Google account, and SMSs are not showed well. This is an obvious Google's attempt to compete with iMessage service from iOS, but this at first glance seems very confusing.
KitKat Android dialer pad
The changes are visible in the dialer pad too, where you can nicely see contacts you are frequently contacted by and those whom you call the most. There are some improvements related to finding contacts more easily, but also easy to find business contacts thanks to the impressive Google Maps database. This feature automatically retrieves the data from the "contact" and when you call a restaurant, for an example, on the screen you will see company's photo.
Android KitKat Office
KitKat comes preloaded with QuickOffice, and it's offering a nice visual improvement. However, it is interesting that Google didn't sync QuickOffice and Google Docs, so as the result you can't use QuickOffice to open a document from Google Drive, which is certainly a failure. But, there are some good things, such as a new download application, with easier access to downloaded files, and it is integrated with cloud services such as Google Drive, Dropbox etc.
Android KitKat performance and first impressions
Initial information suggests that KitKat works smoothly on new Nexus 5, which is not very relevant if we know what kind of performance Nexus 5 has. However, Google made the right move with "Project Svelte", which enables Android 4.4 working on low-end devices. Conclusion!? Android KitKat gives the impression that everything looks better and more accessible. Google tried by numerous improvements to do more than a classic "update", but to make a new step in the development of Android OS. It is possible that Kit Kat brings the most changes in the past two years, but only if you are the owner of Nexus 5 phone. The rest of the devices with candy bar Android will be lacking some cool Google features. Fair or not? You're the judges. More about at:
android.com/versions/kit-kat-4-4
---
---
---
---
Buscar
Busca y ve las últimas publicaciones del blog.