Android Vs iOS - market share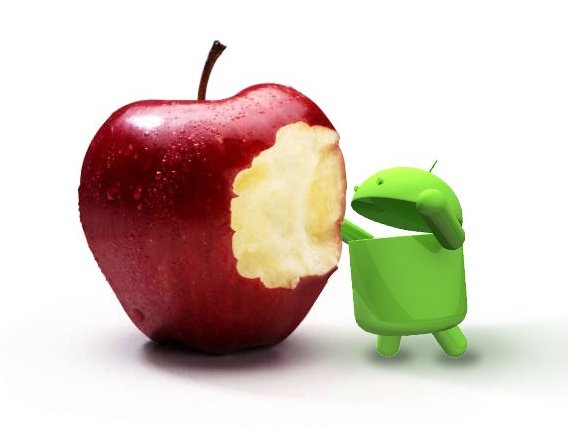 We spoke before about situation on global market of Operative system, and the main actors of this battle are Android vs iOS. Company Nielsen presented the results of their research, which are showing small changes on the market: Android OS was leader for long time, but iOS is making significant progress. The main reason for such a change is iPhone 4S and perfect operative system.
[caption id="attachment_955" align="aligncenter" width="398" caption="Android leader's position is at risk"][/caption]
The research took 3 months and it included only buyers of smartphones, and most of them bought iPhone (over 44%), while smartphones with Android OS was bought only 25% of researchers. BUT... most of buyers (46%) already had smartphone with Android OS, which still makes Android the king. You can easily make conclusion that Apple with a smallest update of their iPhone 4S can make explosion on the market, and iOS will be the leader.
If we look specific market, like USA, in battle Android Vs iOS, Apple is definitely a leader and their position will not be at risk for some time. And in countries on Far East is making big progress, especially in China :).
[caption id="attachment_957" align="aligncenter" width="300" caption="iOS vs Android"][/caption]
Android Vs iOS battle will continue, because this segment of mobile phones is the fastest crowing in the economy. In USA about 50% of phones are smartphones, and in the last three months this number is raised on 60%.
---
---
---
---
Buscar
Busca y ve las últimas publicaciones del blog.