Why are Nexus phones such a Big Deal?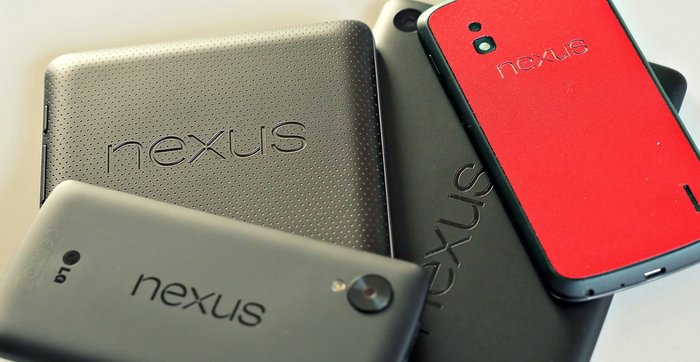 You have probably heard of
Nexus phones
, and you may know that
tech media goes crazy
when a new one shows up. But why is there such a fuss about it and
why are Nexus phones such a big deal?
Here are a few answers that may satisfy your curiosity!
1. Nexus phones are iPhones in the Android world
They are not as popular as iPhones are, and they don't have the global reach of an iPhone, but they do have
hardware and software that are a perfect match
. They are build for each other. Just as Apple does it with iPhones, Google does it for Nexus phones. They are the ones who creates hardware specs and the ones who are in charge of the OS development. And, Google is doing an excellent job. Nexus phones are considered to be
the best Android phones out there
, where everything is working flawlessly.
2. Android only, no additions whatsoever
You have probably noticed that your Samsung phone has a slightly different interface than LGs and Sony does, even if they all have the same OS with the same version number. That's because phone manufacturers are customizing Android. They are all adding some company touch that will make their phones distinguish from the competition. On top of that, they are also adding apps and services of their own, to make their phones feel more branded. The consequence of such approach is the delay in delivering a new major version of OS because it needs to be adjusted to fit all the customizations before delivering. I bet that you still don't have Android M on your phone, right? If you want to use
clean Android with timely updates
, and without any additions and customizations, then you should seriously consider using one of the Nexus phones.
3. Great quality for an affordable price
Since hardware and software are a perfect match Nexus phones usually have an exceptional quality. And they don't cost a fortune as high-end flagship models does. The main reason for the lower price is unknown, but we guess it's a
part of Google's strategy to make the phone available
throughout the world. Anyway, we're not complaining. In my opinion, the reason for such pricing policy may be to
attract the audience
who will use such phones. Usually, people are related to a company, and since Nexus phones have been made by different vendors, it is the safe way to keep the brand and ensure some buyers.
4. Nexus phones can't be bought so easily
You have probably noticed that you can't just walk into a store and buy a new Nexus phone just like that because there are no any. They are sold through
Google Store
,through a contract with network providers, or in the
online shop
. I
t's quite a challenge getting the latest Nexus
at the moment, but if you are at
the right place
, it can be done :) The fact that they are not present everywhere makes them even more mysterious and desirable.
5. Nexus phones are essential phones for Android development
Now, let's switch to a geeky mode. If you are an Android developer or consider to become one, you know what Nexus phones are for you. The perfect platform for creating your magic. Apps built and tested on Nexus will look and work great on all the other Android smartphones, for sure. Also, if you plan to deliver regular updates and keep up with the OS development, Nexus phones are an excellent choice because they are the ones who are
receiving an update first
. It will give you time to adjust your app for all the other phones.
Nexus phones are a big deal
And we hope that we have managed to prove this to you. These phones are
perfectly crafted
, they have a
nice look
and they
work flawlessly
. For all Android fans, who don't enjoy shiny fancy phones and who like simplicity and flawless OS Nexus phones are a very big deal.
Are you one of them? What's your opinion on Nexus phones? You are welcome to share your thoughts with us, we would love to hear it!
---
---
---
---
Buscar
Busca y ve las últimas publicaciones del blog.