How Can we Use VR Glasses?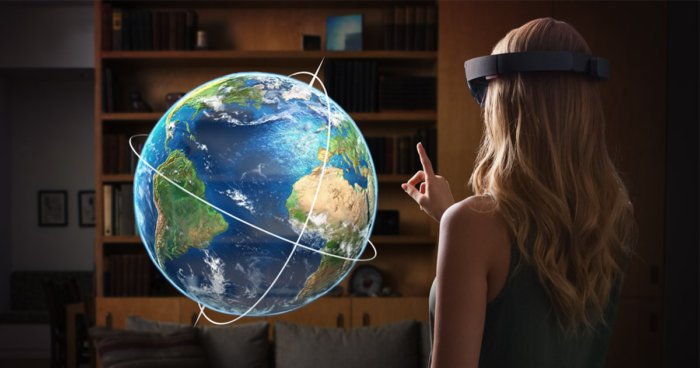 VR glasses were
huge news in 2016
, and we're still wondering what can we do with this interesting gadget. While some of us were thinking and questioning, others were working and find all kinds of exciting things that we can do with VR glasses.
Different industries around the world have discovered entirely new purposes for VR glasses
. We bet that you can't even imagine some of the things that you can do with it. This is why we want to share these exciting stories with you today. Here come few answers to a question how can we use VR glasses?
VR glasses for ultimate entertainment
Of course, the first things that pop into your mind when you think about VR glasses is entertainment. They are very well accepted in the gaming world. We even have a new genre called
VR Games
which is taking over the entire industry. Besides gaming, here are some other things that you can do to entertain with VR Glasses: -
Watching movies
- VR glasses, in sync with some apps, can create a huge movie screen or even 'emerge' you into the screen. You can hear sound effects and surround yourself with an imaginary world in just a few moments. Once you
see a VR movie
, you'll never want to watch 3D again. -
Attend sports events
- If you are a sports fan, we have some good news for you: you can put on your VR glasses and be in a virtual stadium in no time. You can watch League of Champions final match or Super Bowl from the comfort of your living room with all the excitement and rush that you can feel when you're really there. -
Going to a concert
- What happens when you want to see your favorite band play, but you just can't go to a live show? You can always watch it via VR glasses and enjoy the music and performance. -
Traveling around the world
- You are not sure if you want to visit Hawaii or Dubai, so why not visit both in just over 60 seconds and see which you like best? Some traveling agencies in America already practice this technique of persuasion, and now you can do it on your own
by using VR travel apps
. -
Visit museums
- Some museums are already working with VR companies for creating this type of journey. In fact, in 2015, the British Museum in London launched its first
virtual reality weekend program
. Others have followed, and now you can see some of the most famous museums, around the world. You can spend half an hour in Louvre, and half an hour in Guggenheim from your own home. -
Experience shopping
- We can't actually buy our favorite pieces yet, but we can have a VR tour of your favorite store. If you are lucky enough to live in, let's say, London, and you love ASOS, be sure to buy a headset and check
their VR store
. -
VR Fashion shows
- You can watch real fashion shows, or you can create
Second Life Fashion show
. In this virtual reality world, you can immerse yourself in the front row, next to the catwalk and watch models wear high-end clothes.
VR Glasses and health care
Let's get serious now. We can use VR glasses for many other things besides entertainment. One of the most important is our health, and they can do a lot to help in various fields. One of the best examples is an innovative
treatment for patients with brain injuries
and
strokes
. By using VR glasses and appropriate content, such patients develop cognitive function much faster. Virtual exercise also helps them stay motivated and focused on the goal. On the other side, VR glasses also provides health care professionals with an opportunity to
learn new skills and try new surgical techniques without putting the patient in danger
. Surgeons can learn a lot from this kind of procedures and perform more efficiently once they need to do something like that in real conditions. VR glasses are also applied in t
reating mental conditions and diseases
. If you're under a lot of stress, you can immerse yourself in a relaxing environment and start your meditation. VR glasses can also come in handy too for healing more serious mental issues than stress. A good example is
treating of all sorts of phobia
. A person can try to overcome it placing her in an uncomfortable position/situation via VR glasses. Since she is physically in a controlled environment, she can try to face her fears.
What else can we do with VR glasses?
As we said at the beginning, VR glasses are applied in many different industries, and here are some of the most interesting examples: -
Automotive
- for instance, Ford company has a
lab in Michigan
where they use VR headset to search for mistakes in manufacturing. Ford also creates a VR prototypes which help with discovering problems and making new designs for their vehicles. -
Modern law practicing
-
VR glasses also made their contribution in courtrooms
. By simulating a bullet, crime scenes, and other relevant facts of the particular case, the jury can better visualize and experience the criminal act. A closer look can help them make the just verdict. -
Military
- VR glasses have found application in army, navy and air force. By simulating a battlefield and different situations in flight or vehicle, soldiers can be
trained to perfection
. By playing one of the virtual games, soldiers can learn how to be a team player and prepare better for the real combat situation. -
Corporate businesses
- Showing a 3D model of a product, training employees, or just displaying the office and business environment, VR glasses are an excellent tool in the corporate world. On top of that, all kinds of companies are using them to create and demonstrate prototypes that they don't have to build in reality.
In conclusion
As you could see
VR glasses have found their way in a lot of areas of our everyday life
. At some point soon they will become an unavoidable part of the equipment anywhere you go. We can't wait to see where else will we use them and what new and exciting ways will we find to apply the best features of VR glasses. Images from:
All things VR
,
IMDA
,
PC World
---
---
---
---
Buscar
Busca y ve las últimas publicaciones del blog.