Ice Cream Sandwich update for Nexus models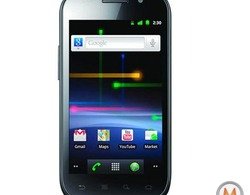 [caption id="attachment_784" align="aligncenter" width="250" caption="Nexus S"][/caption]
In the last couple of weeks people from Google were working really hard and they prepared little surprise for users of Nexus models. Though users of Nexus One models will not be able to get Ice Cream Sandwich, but users of Nexus S already received new update in v4.0.3, and users of Galaxy Nexus got update of v4.0.2.
Google Nexus S received update for GSM/UMTS version, while users of CDMA will have to wait a little bit longer. Google announced that update for Nexus S will start in the next 30 days. The update will be delivered over OTA (Over the Air) Wi Fi connection, but if you don't want to wait there is ROM version update, which is already accessible but a bit complicated. If need instructions, click here to read more.
When we talk about Galaxy Nexus, for LTE and GSM version already received new Android 4.0.2 update, and v4.0.3. will be delivered in the next couple of days/weeks, depending in what country are users of this model. For now, with 4.0.2 is more stable and faster, new API tools and better integration of social networks.
Google announced that official "developing tool" for ICS Android is 4.0.3 so all programers and software companies will have to use exactly this version, for creating new and using old applications.
---
---
---
---
Buscar
Busca y ve las últimas publicaciones del blog.