Mess with Samsung Galaxy S update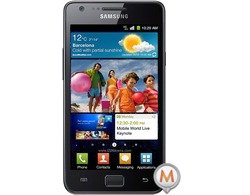 Galaxy S is great smartphone with over 15 millions of users. It's not surprise that with great hardware you can expect great software, and many updates. Today's Android operative systems are developing very fast, but with that development goes on and expectations of users. After presentation of Ice Cream Sandwich Android, all users of Gingerbread 2.3X had hope that they soon get the updated version for their phone. Users of Samsung Galaxy S were especially loud...
[caption id="attachment_888" align="aligncenter" width="250" caption="Slow update for Galaxy S"][/caption]
But...
Samsung company rejected possibility that ICS 4.0 update install complete, because of the TouchWiz user interface, which is complex software solution, with video calls and many other applications which are limited with ROM and RAM memory, and they couldn't support the ICS. By the official announcement ICS update would make Samsung S slower and unreliable.
But...
Quickly after that launched the Value Pack, which will improve user interface, web browsing and better multitasking. After quick and negative reaction from users, Samsung prepared ICS Lite update, which supported only the most important applications because it could integrate completely. And it looks like there is no good news about this update as well...
Samsung claims that for ICS update Samsung Galaxy S has "weak" configuration, but people from GSMArena.com don't agree. They made small video presentation of Galaxy S with ICS update and it worked perfectly.
It looks like Samsung is afraid that Galaxy S with ICS will be ultimate phone, and after that the rest of the Samsung models would look like phones from previous decade. And who wants that phones?
---
---
---
---
Buscar
Busca y ve las últimas publicaciones del blog.