Android Market had 10 billion downloads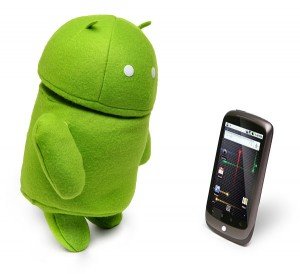 It looks like Google become the wizard - whatever Google takes in its hands, it becomes a gold. Google announced that Android Market get astonishing 10 billions of applications downloads. And still counting...
Good news are that this trend is not slowing down, and that downloading is expanding very fast. Some analysis are showing possible number of downloads unbelievable 1 billion per month!
[caption id="attachment_862" align="aligncenter" width="300" caption="Android is the most popular OS"][/caption]
Unfortunately, all these numbers are not big enough to give Android a crown of applications kingdom, there is Apple on the first place with 15 billion of application downloads. But, there are no indications from Apple that this number will increase. It looks like that king is losing breath in this race with expanding Android. By statistic numbers, downloading of Android applications increased for 70% in the last 9 months from Android Market .
We have to say that all credit is not going only to Google, but also to manufactures of mobile phones that are installing it into their devices. And if we say to you that Android is OS in over 50% on the mobile market, you understand why Android Market is most popular shop of applications.
[caption id="attachment_863" align="aligncenter" width="410" caption="Increasing number of downloads"][/caption]
With all these increasing numbers, Google decided to award their loyal users with 10 new applications per day. Some will be free, but some will be charged with minimal price.
---
---
---
---
Suche
Suchen und sehen Sie die neuesten Blog-Beiträge.