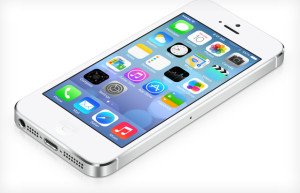 End it was a time for Apple to do something. When you have an Android for competitor, you just have to push up your limits all the time. That's the case with their iOS, which took several updates from 2007, but without any crucial changes. The base remain the same, but as you know, the changes are real need, and you have to have them from time to time. And Apple did it. This big company introduced new iOS 7. The creators say that there is a plenty of changes, especially when it comes to design and new features, as also as quick access to system settings and AirDrop feature for files exchange.
iOS 7 design
First impression goes to the direction of positive. It looks like fresh product, even it is just something you see. New colors, icons and taster shapes took place. People from Apple obviously had a quite lot of inspiration. So, everything looks fresher and got the curves of bubbles. Generally speaking, the design gives the impression of casual style, so most of the thing seems to be smooth working.
iOS 7 notification and controls
We mentioned new control center. Well... It's very good thing, cause it puts all important settings data to every screen, so it's more than accessible. All you need is one touch by your finger to gain the access to Wi-Fi feature, flight mode, music control and much more. Also, notification bar ask from you to sleep it down by finger to see missed calls and messages.
iOS 7 Safari
This famous internet browser now has some changes too. The most important and the one that can't be seen is common field for URL and search (beside some earlier updates it's almost the brand new feature). Also, Safari with iOS 7 has very good multitasking option without limit of active tabs. Surfing should be more easier with navigation bar (back and forward arrows).
iOS 7 AirDrop
If you are working with several Apple devices, you will probably be glad to hear that this service will soon be available to iPhone 5, new iPad and iPad mini devices. So.. easy share with Mac users is here.
iOS 7 camera and Siri
The improvements of camera are here. Now you have complete control on every step. In any time you can choose any mode, so you can easily take pictures with different filters. Also, sort by some criteria in albums hasn't been, and it isn't now any problem. About Siri... This famous girl (and a guy now) are shown every time they are on your service. A small animation in the corner of screen are signalizing that Siri is working. Beside male and female voice chose, Siri supports more languages, like French and German. Beside the fact that Siri still has less powerful engine that Google Search, it is on the right track.
iOS 7 availability
Be patient! iOS 7 will initially be available only for developers, while the version for the other users should occur in the fall. Source and photos:
apple.com
---
---
---
---
Suche
Suchen und sehen Sie die neuesten Blog-Beiträge.