What are the Best Apps of 2016?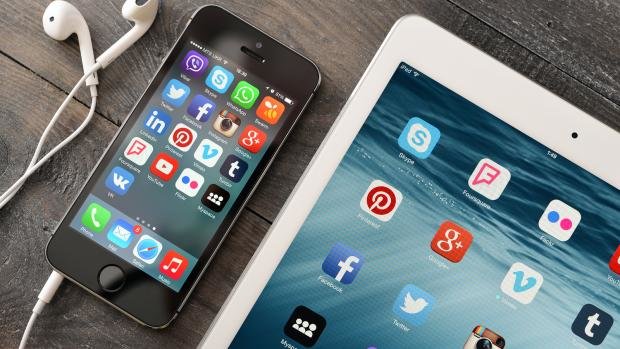 Let's face it - we can't do one day without an app to help us through. There are a lot of good ones, but the real question is what the best ones are? Let's cut right to the case and see what are the best apps of 2016!
1. Albert (Android coming soon, iOS)
Albert is a quite useful app for all of us who don't know how to deal with bill paying, multiple bank accounts, and costs in general. Albert provides you with a
notification every time you need to pay a bill or when you need to pay your taxes
. The app also suggests to you how to downsize you cost and offer a savings account. On top of that, you can use built-in functionality that automatically syncs all your credit cards, loans, investments and any financial transaction. And as an additional feature - the app is free! No wonder it on the list of the best apps of 2016!
Why we love it? It makes us financially responsible and punctual!
2. Asana (Android, iOS)
Asana is one of the best apps of 2016 for increasing productivity. It is is a
virtual task and project management app
for you and your team built on top of the successful project management system. Asana offers multiple boards, ways to track your progress, and offline mobile access. Although it doesn't have amazing graphical abilities, it is really fast and functional.
Why we love it? 'Cause it makes us organized and productive!
3. Bitmoji (Android, iOS)
Have you ever asked yourself how it would be if you are an emoji or a sticker? Bitmoji gives you an answer to this question! Bitmoji is one of the coolest apps on our list of the best apps of 2016.
It creates a sticker avatar that looks just like you
. You don't have to say how you feel anymore, you can just send a sticker with your character and describe the situation.
Snapchat liked this idea so much that they paid 100$ million
in March this year to have it under their wing.
Why we love it? 'Cause we can finally see cartooned version of ourselves!
4. Boomerang (Android, iOS)
You probably know Boomerang - is's that app that makes you look silly and puts a big smile on your face. In case you don't know, Boomerang is a free app, initially used on Instagram.
It creates short videos, similar to GIFs that you can share easily.
The most exciting part of Boomerang is creating videos, of course. Here's how to do it: you take 10 photos in a row with front or back camera and let the app do its magic. Boomerang will put in a row all those pictures, speed them up and form a short video. It is a guaranteed success and fun. Boomerang is very easy to play with and doesn't require any particular skill to make a super cool video. And, on top of that, you don't have to sign up and create an account to use it. As far as we concern, it is more than enough to list this app on the best apps of 2016 poll.
Why we love it? Because we can turn any situation into a funny video now!
5. Google Trips (Android, iOS)
Google Trips is similar to the popular
Google Assistant
, but for traveling. This is
your own know-it-all app for restaurants, car rentals, flights and all travel related stuff.
Google Trips will suggest nearby locations for any kind of trips, it makes a to-do list for you, creates interesting food suggestions, and even do a daily planning. The app is available offline, so you don't need to worry that you will be lost once you're out of internet connection. The app is synced with your Google account, and it will send everything you need to your Gmail. So, we can consider it to be the best app in travel category?
Why we love it? It makes our travels soo much easier!
6. PhotoScan (Android, iOS)
If anyone asked you what is the one thing that is missing in you photo editing app what would you say? Not enough filter, low quality and easily noticed editing? We say what about old photos, which were not in digital form? PhotoScan got you covered! PhotoScan is an
app for scanning your old photos and editing them
. The app scans the picture in just a few seconds and allows you to crop it, add a filter, and upgrade it in any way. One of the best parts of the app is that it is entirely free. If you are planning a surprise gift for your significant other, this is one of the best apps in 2016 for this job.
Why we love it? Because we can create a digital photo archive of our own!
7. Signal - Private Messenger (Android, iOS)
If you are someone who doesn't like to share chats with everybody and wants to keep low-profile, this is a great app for you. Signal offers a
totally private messaging
, so private that even the company who created it is not able to see you text. You can add attachments to your chat messages and share media files. Please note that this an open source app which means that there are numerous protocols created to keep your messaging safe. The main reason why we placed it on the best apps of 2016 list is that we love using it.
Why we love it? 'Cause we can pretend to be James Bond!
8. Venmo (Android, iOS)
This is another free, money-managing app that probably won't make you financially responsible, but it can prolong the durability of some of your relationships. How? Well, Venmo is
created to overcome the awkwardness of splitting the bill with you friends
. Via this app you can just send or request a payment with a message. Some of the best features on Venmo includes Facebook sync, all financial privacy, and simple intercase.
Why we love it? Because we can keep our friends.
9. Quik (Android, iOS)
This is a
GoPro video editor, for your mobile phone
. And it is much simpler to use it than the actual GoPro software. All you have to do is to import a video that you have filmed or download from the internet and start editing. It lets you add music, improve video quality, and even to export a high-definition video. On top of that, you can also use filters and transition effects, add text and emoji, use songs from your phone. At the moment, there are 25 video styles and 80 free songs available in Quick for you to choose. And that's more than enough to place Quick on the best apps of 2016 listing.
Why we love it? Because video editing has never been easier!
10. White Noise (Android, iOS)
If you are a busy person with a lot on your mind, new parent or a parent to be, this app is going to make the biggest difference in your life. No wonder this is one of the favorite and the best apps of 2016! White Noise is a free
app that produces soothing sounds
which can make your newborn (or you?) quickly fall asleep. There are many tunes to choose, from 'Heavy Rain Pouring' to 'Extreme Rain Pouring,' as well as beach and ocean noises, rushing water sounds, and much more. Precisely, with this app you can choose 40 different sounds and find the one that works for you. The science behind this app is that we listen to the sounds around us even when we are asleep, so calming and quiet noises definitely have an impact on the quality of our sleep.
Why we love it? Because it helps us sleep like a baby!
These were the best apps of 2016
Some of the mentioned apps on the list are here for quite a long time, and some of them are brand new. It was our intention to create a
perfect mix that will help you see trends in this year
and have a preview of the best apps in 2016.
We can't wait to see what kind of apps will 2017 bring us :-)
Images from:
Android Headlines
,
Channel Pro
,
Haute D'Vie
,
Softonic
---
---
---
---
Suche
Suchen und sehen Sie die neuesten Blog-Beiträge.