Samsung Galaxy S2 LTE - review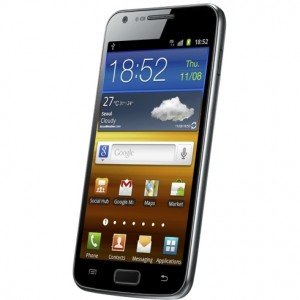 Samsung Galaxy S2 LTE -review
will give you alook over the improvements made on
Galaxy S II
.
This version ofmega-popular Galaxy S2 was originallyintended for Korean market but like all good things it made its way to the rest of the world. Does increased price justify the improvements? Let's see. [caption id="attachment_2577" align="aligncenter" width="300"] Samsung Galaxy S2 LTE[/caption]
Intro
LTE stands for Long Term
Evolution, one of two commercial systems developed as Fourth Generation of Mobile Wireless Standard
generally known as
4G
. LTE standards provides broadband internet to cellphones and tablets. Comparing to 3G network, LTE data transfer speed is almost 4 times faster. All that does soundamazing, but the fact is thattheseare just thebeginningsof its use, and only small part of the world is really covered with this type of network.
It is also very important to understand that
Samsung Galaxy S2 LTE
,which is the theme of our review , is not the same as
Samsung Galaxy S2 HD LTE
.First there was Galaxy S2 announced inFebruary2011, then Galaxy S2 LTE in August same year and one month later - Galaxy S2 HD LTE. The HD LTE model isimprovementof itspredecessor. It isslightly smaller and lighter phone with bigger display size and bigger pixel density. Now, we can go back to our star. [caption id="attachment_2632" align="aligncenter" width="300"] Samsung Galaxy S2 LTE[/caption]
Design
Difference between regular S2 and new and improved S2 LTE version is visible at first sight. LTE version has
4.5" screen
which is 0.2"wider then basic model. With 132g and130.9 x 69.9 x 9.4 mm dimensions, improved model is heavier and bigger. It has Micro USB port for charging, volume buttons and noisecancellationmicrophone. [caption id="attachment_2626" align="aligncenter" width="300"] Samsung S2 LTE vs Samsung S2[/caption]
Specifications
Samsung Galaxy SII LTE uses
Android 2.3
(Gingerbread) OS
and comparing to basic SII, which is working on 1.2 GHz Exynos processor, the LTE version offers you Qualcomm Snapdragon S3 APQ8060 dual-coreprocessorwith
1.5 GHz
frequency. They both have
Super AMOLED Plus
touchscreen and
Corni
ng
Gorilla Glass
.
Cameras
are as on standard model,
8MP
for primary and
2MP
for secondary camera. It gives you great pictures during the day - sharp and clear as well asunexpectedly good pictures made in night mode. Phone also supports
1080p HD Video
Recording. Samsung Galaxy S II like standardsmartphonecomes with
1GB RAM
memory and
16GB
of
internal memory
, expendable up to 32GB.
Advantages
* big display * realistic colors * fast data transfer
Disadvantages
* old version of Android (Gingerbread) * low battery power. It is our opinion that this model will be a great one - in near future, but for now until there is a lack of network coverage ourchoiceisdefinitelyGalaxy S II. Which one would be your choice?
Source
---
---
---
---
Suche
Suchen und sehen Sie die neuesten Blog-Beiträge.