Windows Phone 8 - Apollo is launched!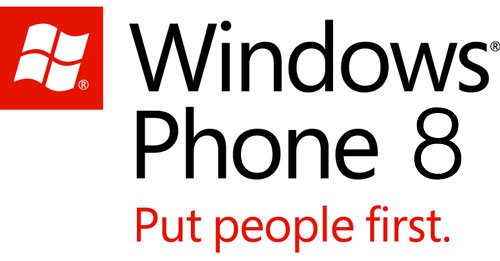 Windows Phone 8 platform is presented by Microsoft two days ago (20th of June), which will bring more flexibility to this mobile platform. Is it good? Well, as we know Nokia, HTC and Samsung announced new models on this platform - it should be good sign. [caption id="attachment_2451" align="aligncenter" width="300"] Windows Phone 8[/caption]
Main features of Windows Phone 8:
There are interesting innovations with new platform: improved NFC technology (Near Field Communication - communication between two smartphones) which will give you more ability to work with other phones, supporting quand core processors, and possibility to be more open sourced - this good news for application developers, they can work more on applications for Win Phone 8. User Interface is much better organized, now it's called Start Screen interface. It gives you more personalization and better integration with Nokia Maps, Wallet Hub (response to Apple and Android), which help you to manage your finance over mobile phone and better Skype integration. [caption id="attachment_2439" align="aligncenter" width="300"] Windows Phone 8 - Skype and Maps[/caption]
Windows Phone 8 vs Windows Phone 7:
You would expect from new mobile platform to be better and faster, right? Well, you are right. Win Phone 8 is released almost two years after Windows Phone 7. There were couple of Mango updates (update 7.0 and 7.5) but, new Windows Phone 8 is working brilliant. For this platform is expected to deal with "bigger" OS, like OS for PC. Comparing with previous version, new Win Phone 8 can support even larger display resolutions. This way, it cover huge range of devices for use.
Personalization:
We mentioned that Home page is reorganized, but great thing about "cubes" or icon interface is that you can change their size, color or position. There is Wallet Hub, to help you with mobile managing your payments and finance Internet Explorer 10. [caption id="attachment_2438" align="aligncenter" width="300"] Windows Phone 8 - more personal[/caption]
Bad things:
This version of Windows Phone 8 will not be available for other users of Win Phone 7. Their users can update new version only as v7.8, which will have changed Home page interface. Update for Win Phone 7 will be available after expansion of Windows Phone 8. What do you think? Will Windows Phone 8 become big player on OS market?
---
---
---
---
Suche
Suchen und sehen Sie die neuesten Blog-Beiträge.