Corning Gorilla Glass is built in over a billion devices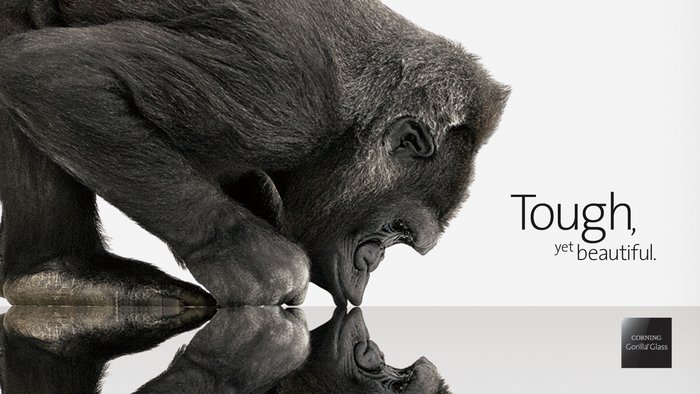 Today Corning Gorilla Glass display protection is the indispensable part of every quality smartphone or tablet, but it wasn't always like this. The appearance of Apple-s iPhone gave one New York based company a great boost, and financial power that sky-rocketed this company. We suppose that this company didn't expect an business expansion and development at this scale, but the resistant Corning Gorilla Glass display is built in over a billion devices today. [caption id="attachment_3020" align="aligncenter" width="300"] The Corning Gorilla Glass displays are the toughest on the market.[/caption] This type of resistant glass has recently appeared on the market in its second version, which is even thinner and firmer. Although it all began with a meeting of the late genius Steve Jobs and Wendell Weeks the executive director of the Corning company, and for installation of this type of display in the iPhone, today its used by Samsung, Nokia, Sony, in fact almost every phone.. This business development brought Corning company an estimated 363 million dollar profit in the third quarter (Q3) of 2012, and its a increase of 21% compared to the same period last year. Total sales of the company, on the other hand declined since its telecommunications and environmental equipment sold poorly in the past year. [caption id="attachment_3019" align="aligncenter" width="300"] Corning Gorilla Glass[/caption] According to reports, the Corning company, in the near future the users of technologies that apply this kind of displays will have the opportunity to enjoy a new type of display called Willow Glass. This new type of display will be ultra-thin (even thinner than the ones used today), and it will be much more flexible. This flexibility will allow the production of more interesting curved display's, that will continue to maintain their resistant properties. [caption id="attachment_3021" align="aligncenter" width="300"] Corning Willow Glass, display of the future..[/caption] What is your experience with Gorilla Glass displays, are you satisfied with the level of protection provided by these displays? Source:
Corning
---
---
---
---
Search
Search and see the latest blog posts.