Good old BlackBerry has a new star - BlackBerry KEY2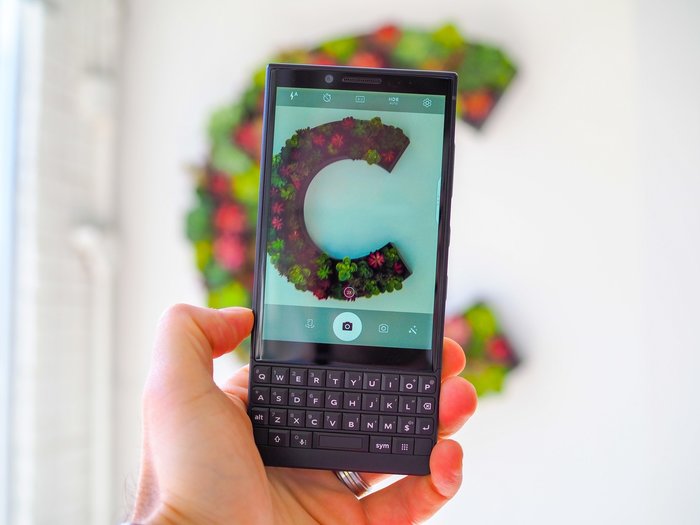 BlackBerry KEY2
is a modern and fresh version of the popular business phone. After last years success with BlackBerry KEYOne, the company has decided to improve the star and present us with the new and fresh version of the phone. Let's find out what BlackBerry has for us this time.
How BlackBerry KEY2 looks?
You will be surprised to see a big IPS LCD with the physical keyboard below, but you will quickly get used to it. Smooth look and sharp edges make this phone quite elegant. Aluminum back and beautiful display protected with
Gorilla Glass 3
provides you with additional protection and endurance.
Defining feature of BlackBerry is a keyboard, and we couldn't possibly imagine a BlackBerry phone without physical QWERTY types
. Even if you may think that such keyboards are the thing of a past, the company find an excellent way to make them modern again. On top of that, the keyboard is quite handy and comfortable to use.
BlackBerry KEY2 camera
On the rear side of the phone, you will find two 12MP lenses, both with quite satisfying features. On top of that, the camera has phase detection autofocus, dual-LED dual-tone flash, and the standard sensor set. The front camera has 8MP, and it will help you create some quite good selfies. The final mark on the camera is that it is quite good.
It is not the top of the line, but it is also not at the bottom of the scale
. If you are not demanding about your photos, it will serve you just fine.
What is inside BlackBerry KEY2?
Even if the chipset is not the strongest that
Qualcomm
has to offer, it still provides you with quite good performances.
6GB of RAM supports Qualcomm SDM660 Snapdragon chipset
. Such a configuration helps you to do everything you need on your phone without any glitches.
The lithium-ion battery of 3500mAh
will provide you with enough juice to go through the day. Capacitive display of 4.5 inches is less demanding than the ones used by competitors, and there are fewer things to supply with a physical keyboard. All of that characteristics should enable you to have a stellar battery and reliable phone. As for the software support, there is
Android Oreo 8.0
. At the moment, there are no announcements about the possible upgrade to the latest Android P, but hopefully, it will be available letter in the autumn.
Is there anything else I need to know on BlackBerry KEY2?
According to the company, the latest model will be
available for preorders in the next few days
, and you will be able to get it in the middle of July. So, you will have to wait for a few more weeks to get this beautiful device. Bear in mind that BlackBerry has always made
heavily business oriented phones
. If you are someone who uses a smartphone to preview and edit documents, manage business correspondence, make phone calls, and make appointments, and you hate keyboards on display, you will love this phone. But, if you are a hip business person with a fashion for new and modern devices, please stay out of the BlackBerry KEY2. You will only get annoyed and frustrated.
In conclusion
In the end, we can only say that we're cheering for BlackBerry KEY2. The company is struggling for the past two years to stay in the market, and we hope that they will succeed. It is great to see that they are sticking to a direction they started with BlackBerry KEYOne because this might be the yellow brick road that will take them to the goal. To be honest, ordinary smartphones that they tried to build was unimpressive, and it is a great thing to see them getting back to their roots.
---
---
---
---
Search
Search and see the latest blog posts.