10 Android N features that we can't wait to see!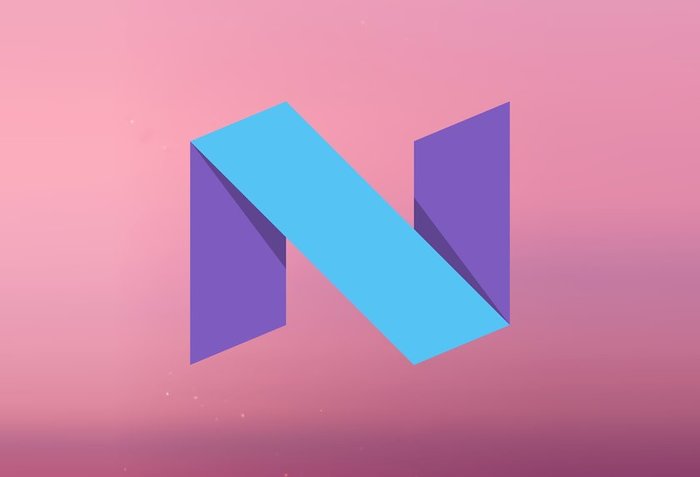 New Android 7.0 –
Android N
, from Google, is set to be released later this fall, most likely September or October. Even though it is not out yet, Android N is already bringing up the controversy. For starters, Google had previewed this version of Android OS month and a half before the annual
Google I/O
developer conference (where it has usually been announced) which took place in May this year. Secondly,
what is Android N?
You name it! Every release of Android gets a nickname and version number - 6.0 Marshmallow, 5.1 Lollipop, etc. Alphabetically observed, 'N' is next and it is up to us to guess what will it be. Hiroshi Lockheimer, chief of Android, teased fans with the sentence '
We're nut tellin' you yet
.' So, you be the judge. Besides controversy, Android N has also brought a few important features. The ones that are the most impressive are: -
Android Beta Program
- a new feature from Google, which
allow a consumer to receive previous updates
without bright flashing images. Anyone, with a particular smartphone, can sign up for this program. -
VR Mode
- a setting, which appears in a menu of Android System. By following the steps: Settings > Apps > Configure Apps > Special Access, VR helper menu screen will pop on the display, and it should be filled with apps that are using an API. Also, there is Sustained Performance Mode, which
helps devices to run this VR mode for quite a long time
. But, besides these major improvements that will make our phones faster, more secure and more efficient, there is also a few handy features that will make easier for us to so all those little things that we love about our phones. So, here's the list of 10 great features of Android N that we can't wait to get our hands on!
1. Android N brings more menu
Menu button with three lines is now merged with the System settings. In which ever menu you are in, you can quickly jump to other system options, using left side menu.
2. Apps all the way
Apps all the way, or
Instant Apps
, as it is officially called, will enable you to use or access certain apps without having to install them. This is quite a good news for all of us who hates the pile of apps on our screen or just wish to take an app for a spin without installing it.
3. STOP sign for too many notifications
Developers of Android N have created the feature that prevents separate notifications for every app. Instead, there is a line, or a bundle of notifications for each app, which will appear on your screen.
To make sure you're not missing anything essential you can set six levels of importance for each app
– Blocked, Min Importance, Low Importance, Normal Importance, High Importance and Urgent Importance. By creating these levels, you can make notifications for individual apps to show silently, peek onto the screen, make sounds, and etc. Also, you can just tap the bundle to expand the window and see each individual notification.
4. Android N Introduces instant reply
Even if this feature resembles of Apple iOS, we don't mind. It was about time that Android users get one of these. Android N is enabling you to
answer the text message as soon as possible
– the second you see it. Once the message notification is on, you just simply tap once on the screen, and you can write a message.
5. No more eye strain
This is another feature that is similar to the one Apple has, they calling it Night Shift. In Android N it is named Night Mode.
Night Mode is created to eliminates eye strain
, which may occur by watching the bright display at night. This feature tints the screen in yellow, and it enables you to adjust the brightness and, in this case, the shade of yellow hue manually.
6. Oh, Android N, save my battery!
You probably already know that
Android OS 6.0 Marshmallow
has a feature called Doze. Doze is a battery-saving setting, which activates when you are not touching your phone. Android N is going to have
Doze Mode 2.0
which does the exact same thing, but in a better way. Now your smartphone can be in motion, and it is basically saving battery any time the screen is turned off.
7. App to app on Android N
This is one of the greatest features of Android N. App to App enables you to have
two windows for two apps at the same time
, on your screen. The split screen mode allows the app to run smoothly. This feature is already available on some Samsung and LG smartphones, but now it can get the highest reach. Multiwindow setting also means that you can play video (or watch a movie) while chatting on Facebook or checking your e-mail. Let's multitask with Android N!
8. Android N is finally supporting polyglots
There wasn't much support in the previous Android versions when it comes to using more than one language. Now, you can
use
Multi-Local Mode to add multiple languages and set their priority
. The phone can switch from one to another when it is necessary.
9. Colorful Keyboards
Android N also brings some color to the interface. You will be able to create your own
keyboard with multiple theme and color options
. If you wanted to have more fun while typing, here it is.
10. Your own Digital Assistant, on Android N
No, it's not Google Now, it's a software called Assistant
. It is here to enable you to have a more natural conversation with your smartphone, so it might do the trick and be more friendly than Google Now is.
And these are top ten features of Android N on our list. We hope to see them all polished and well prepared till the final release. We also know that Google tends to surprise us with each release, so we hope to see more similar handy features in the fall.
Images from:
TechSpot
,
TechRadar
,
Google
---
---
---
---
Paieška
Ieškokite ir peržiūrėkite naujausius tinklaraščio įrašus.