The most Affordable Android Phones on the Market- 2015!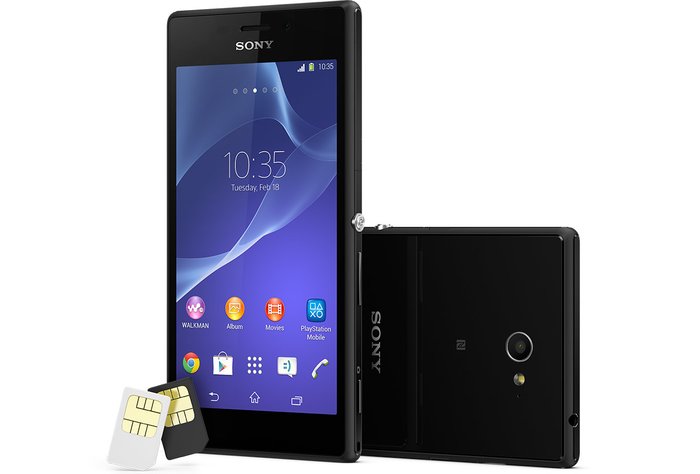 Many companies like Sony, Motorola, Asus, Huawei and OnePlus decided to offer the best Android phones for a really affordable price. Sony did that by offering Android phones with two SIM cards, Motorola and Asus by offering great features, Huawei by boosting the battery and the processor and finally, OnePlus did something even more remarkable, it has created perfection- the OnePlus One. Let's see the most affordable Android phones on the market!
Phones above 100 euros with Two SIM cards
As mentioned above, Sony really thought about their users when they decided to build the Sony Xperia M Dual SIM and Sony Xperia M2 Dual SIM which will offer great specifications as well as a powerful battery, great RAM memory that is also supported by a Micro SD card, but also an opportunity to separate your business from your private life.
If you prefer smartphones with smaller screens than you should definitely choose the Sony Xperia M Dual SIM with 4.0 inch (245 ppi pixel density) display, but if you are more into big displays, then we think you will be more than satisfied having the 4.8 inch (229 ppi pixel density) Sony Xperia M2 Dual SIM.
Phones above 200 euros with Great Features
Absolutely the best Android phones on the market are Motorola's Moto G smartphone which features a 4G/LTE connectivity, and a 4.5 inch (329 ppi pixel density) display that is rocking with the battery of 2070 mAh and Asus's Zenfone 5 which is one of the most wanted 5.0 inch smartphone in the low price range.
As Motorola Moto G, the Asus Zenfone 5 also features 4G/LTE and Wi-Fi 802.11 b/g/n connectivity. The battery on Asus's Zenfone 5 lasts more (2110 mAh), but that is understandable since the display is also bigger than with the Moto G.
Phones above 300 euros with mind blowing Processor and Battery
Motorola is in this category as well by offering the Motorola Moto X with a 5.2 inch, approximatively 73.1% screen-to-body ratio display. Motorola also offers fast battery charging: 60% in 30 minutes.
The battery of 2300 mAh is just perfect for the Quad-core 2.5 GHz Krait 400 processor. This smartphone has everything everyone has ever dreamed about! A rear camera of 13 megapixels with outstanding features like 4128 x 3096 pixels, autofocus, dual-LED flash and much more.
The other fellow that absolutely deserves to be among the most desired phablets on the market is the Huawei Ascend Mate 2. This fabulous Android phablet has a phenomenal battery of 4050 mAh that supports the screen of 6.1 inch (75.2% screen-to-body ratio).
Downloading movies, installing new apps, storing videos and pictures will not be a problem on this device since the Ascend Mate 2 has 2 gigabytes of RAM memory and the internal memory of 16 gigabytes can be enlarged by a MicroSD card up to 64 gigabytes.
Phones above 400 euros- Perfection!
Featuring the newest Qualcomm Snapdragon 801 chipset and the Quad-core 2.5 GHz Krait 400 processor we can state that the OnePlus Oneis a true perfection, not to mention its 3 gigabytes of RAM and a 13 MP (4128 x 3096 pixels) rear camera. Selfie lovers will definitely adore this device since the front camera measures 5 megabytes.
Other features are: battery of 3100 mAh, 4G/LTE and Wi-Fi 802.11 a/b/g/n/ac connectivity, LTPS LCD capacitive touchscreen of 5.5 inch and much more.
So we hope we helped you in choosing your best Android phone, and we also want to mention that these phones are SIM free (unlocked) and the price that you see is final, there are not any additional fees and it does not require any contract to sign.
---
---
---
---
Paieška
Ieškokite ir peržiūrėkite naujausius tinklaraščio įrašus.