All LG G6 Teasers and what they are saying?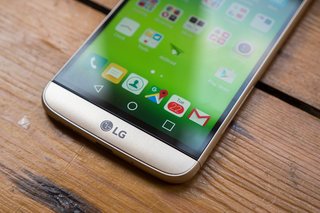 In a world where we got used to movie teasers, song teasers, even the big event teasers, the latest addition to the "teasing family" are smartphone teasers. These teasers have a single purpose - to increase our anticipation and desire toward particular smartphone which will make us buy the device once it's finally released. The smartphone teasers that got our attention in the last few weeks are LG G6 teasers. With big
Mobile World Congress in Barcelona
coming up in a few days, we see new smartphone teasers on a daily basis. And, as we already mention, our favorites are the LG G6 teasers. The company has carefully timed the campaign, and it reveals just a few interesting parts about new LG G6 device that gives us a picture of what the new flagship will look and feel. Since LG G6 release is the first big flagship release this year, it's natural that the company want's to go big with it. Today, we will not be talking about rumors on new LG G6 (we don't usually present a new device until it's officially released), we will talk about LG G6 teasers and analyze the smartphone teaser phenomenon in general.
What is the purpose of smartphone teasers?
It is not that unusual that smartphone manufacturers to create teasers as a part of their marketing campaign for a new device. Just look at
what Apple is doing for the past ten years
. It's a great way to create the buzz and generate public interest in their new flagship phone. Over time, other companies have perfected their skills of teasing, as well and we can see some really great examples of advertising lately. The primary purpose of smartphone teasers is to
prepare us for the new device and to make us want it more
. Be honest, and say to yourself do you want LG G6 more after seeing a new LG G6 teasers? I know I do :)
What are LG G6 teasers telling us?
To prove our point, we will analyze LG G6 teasers today. We really believe that this company has done a great job advertising the new phone, and we expect to see more of such smartphone teasers in the upcoming days. After all, the official presentation date is February 26th, and we still have a few days until then. So far, we have seen a few poster teasers and one video. What got our attention is that the posters are not displaying the phone, they only have slogans.
LG G6 teasers- "Less artificial"
It solely says "Less artificial. More intelligent." And, you guessed right -
new LG G6 will come with a virtual assistant
. Virtual Assistants have become standard for flagship phones, and in 2017 it will be impossible to launch without this feature. What we don't know is whether the virtual assistant will be developed by LG, or we will be seeing the first non-Pixel phone with Google Assistant available.
LG G6 Teasers - "Reliability"
The keyword in this teaser is "Reliability" and that's precisely what we expect from the new LG G6 -
to be safe and reliable
. On the other hand, this wording, followed by a triple check, can have all kinds of meaning, including maybe some more secured testing system at the company and reference to
Samsung Note 7 situation
. Anyway, we like our phones to be reliable, and that's exactly what we want to see in LG G6.
LG G6 Teasers - "Resist more"
Most of the world's' media are speculating that this teaser refers to water resistance and dust proof certificate and that we should expect from LG G6 to
have a mark IP68
. We really hope to see that in the specs. It was not possible to have such a phone with last year's modular phone experiment, but since LG dropped the concept (unfortunately), there is no reason not to provide us with a resistant phone.
LG G6 Teasers - "UX Video"
Finally, a video where we can see a glimpse of the device, or at least the new UX that LG will be using. The
UX 6.0
is specialized to take all the advantages of the 5.7-inch display and 18:9 ratio that this display will support. We adore LG for trying out new things each year, and we really hope that new screen ratio will be a success. As the company is trying to convince us new display ration on LG G6 should help us use all the benefits from multiple window support and be able to perform two tasks simultaneously without any constraints.
Is this all that LG G6 is bringing?
Of course not :) These are just some of the LG G6 teasers we've seen so far. We expect to see a few more before the grand presentation of the new device. This is also the moment when we will finally figure out what each teaser is standing for (these were only guesses) and we will see the full specs list of new LG G6. Until then, enjoy in some interesting advertising techniques, great smartphone teasers and excellent videos made by LG.
---
---
---
---
Paieška
Ieškokite ir peržiūrėkite naujausius tinklaraščio įrašus.