Surprise from Sony - New Sony Xperia XZ Premium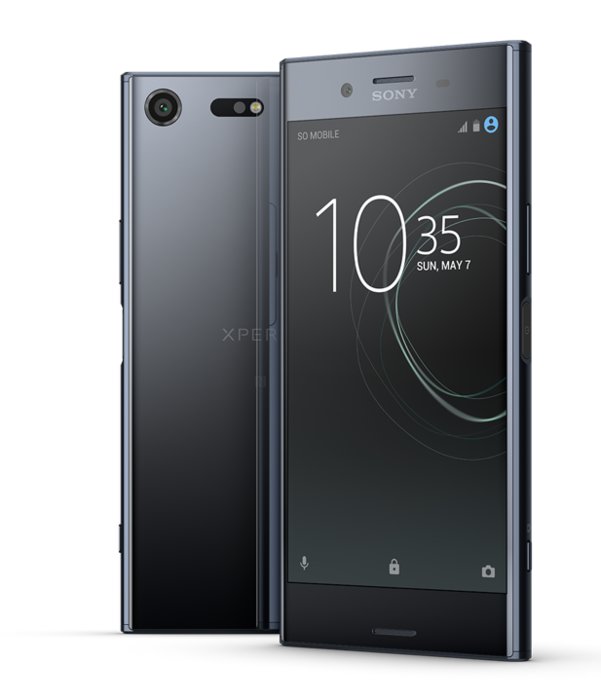 Before
MWC in Barcelona
even started, we have seen and heard a lot of announcements,
teasers
, and rumors, and we thought that there can not be any surprises. But, Sony has made it to surprise us!
The company has announced new flagship model - Sony Xperia XZ Premium
. It has superb performances, and we expect to see it this spring. We already got used to
Sony's rapid release cycle
, and before seeing a new model, we would usually get a heads up. This time, the new model came out of the blue. Sony Xperia XZ Premium is a successor of
Sony Xperia Z5 Premium
(yes, it was Bond's phone), released November 2015, and it brings a lot of new and exciting features. Let's see what exactly we'll see with new Sony smartphone.
Omni-Balance design of Sony Xperia XZ Premium
What is "Omni-Balance" design? It is particular Sony design pattern that they are using for
Xperia devices
. The smartphone body is entirely covered with glass, with metal bezels framing the device. Such a look and the design pattern is not something new, it was used for a couple of years on all Xperia models, but it keeps us amazed each time we see it. Sony Xperia XZ Premium is not an exception, and it also follows Omni-Balance design language. It has glass body, protected with
Gorilla Glass 5
, framed with aclassic metal frame on each side.
The phone is coming in only two colors - black and chrome
, and they both look stunning.
Exceptional 4K display
Yes, Sony did it again - they have built in a
4K display
into a smartphone.
Sony Xperia XZ Premium 5.5-inch LCD HDR display really stands out with 806-pixel density
. This literally means that you will see completely clear images on your smartphone screen without ever seeing a pixel. If you add Sony Triluminos and X-Reality technologies which are here to improve display performance even further, you will get one of the best small screens on the planet, at the moment. To be able to enjoy all the benefits of such a dominant display Sony has joined forces with
Amazon Prime Video
so you can enjoy their entire content on your phone.
Super Slow Motion camera
Sony always had an excellent camera on their flagship smartphones, and Sony Xperia XZ Premium is not an exception. It has a
19MP rear camera with all the standard photosensors
. This camera creates 19% larger pixels that enable you to create sharp and clear images in dim light. It also has "memory stacked image sensor" capable of recording HD video at a rate of 960 frames per second. This particular feature allows you to play the video in super slow motion (4 times slower than other devices), even backward. The front 13MP camera also has great performances, and it will create some quite impressive selfies.
Hardware and software specs Sony Xperia XZ Premium
When we speak about top devices in 2017, we expect them all to have
premium hardware characteristics
, and at this moment it means to have
Qualcomm Snapdragon 835 processor
. Sony Xperia XZ Premium is going to have one. This chip should ensure flawless performances of all the excellent features that we've seen so far and place Sony Xperia XZ Premium on the list of the most desirable phones this year. Besides very powerful chipset, this smartphone also comes with 4GB RAM, 64GB of internal memory and possibility to use external microSD card of up to 256GB. Only weak spot on the feature list could be the battery. With only 2900mAh it could have difficulties to supply such a demanding and powerful structure. But, until we see first benchmark tests, we can't make any claims. As for the software that we'll be using with Sony Xperia XZ Premium the base is
Android 7 Nougat
with the addition of Sony's interface now enforced with Xperia Tips and Xperia Action which will help you use the most out of your phone. You will also find some software improvements of battery life such as Smart Stamina ( a system that tracks your phone usage and gives you warnings and advice how to make it through the day) and Battery Care (that takes care of your battery while charging it).
Is there anything else that we know about Sony Xperia XZ Premium at the moment?
Yes, there is another essential addition to the specs list -
Sony Xperia XZ Premium is water resistant and dustproof
. Most of the Sony Xperia models have
IP68 mark
, but it's nice to know that the company is keeping the standard with new models. And, this is pretty much everything we know at the moment. It is great to hear that Sony has made it surprising us in this way. With their last flagship release only 6 months ago, no one has expected to see them releasing again in such an impressive way.
Sony has created an excellent device
for us which has everything you might want out of 2017 smartphone. We can't wait to see this handsome fellow in action and confirm that he is as powerful as the paper is claiming. Images from:
SonyMobile.com
---
---
---
---
Paieška
Ieškokite ir peržiūrėkite naujausius tinklaraščio įrašus.