Modular Smartphone: Just the Thing that You Need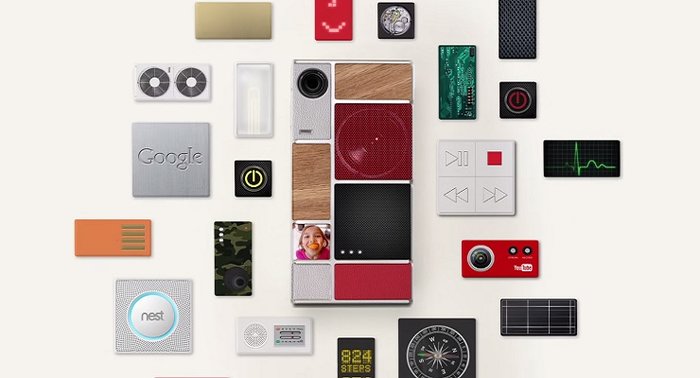 Have you ever been in a situation when you wanted to have a modular smartphone? One looks exactly as you want to, but it doesn't have the camera you need; the other has the camera, but it misses RAM and has a bad processor; and so on. Anyway, if you have ever been in this place you have probably wanted to have a
smartphone that you could tailor to your needs
. The modular smartphone is such a device - the one that you can
adjust according to your needs
. Just imagine that you can have an excellent camera with an average processor and decent display that is not wrapped-up in a high-end device. You might have any configuration you want or need. That would be great, wouldn't it? [caption id="attachment_8427" align="aligncenter" width="300"] Modular smartphone concept[/caption] Well, such a scenario is about to become reality.
The latest news from smartphone world
says that the modular smartphone will be in our hands in just a few weeks. With the release of new
LG G5
, we will get the first modular smartphone. The truth is that it will not be quite affordable, but this is just a start of what we believe will be a trend soon.
First functional modular smartphone - LG G5
LG has introduced us to it's latest star in Barcelona on
MWC event
. LG G5 is really an excellent device with a lot of improvements and great features, but you have probably already heard of it. What you might have missed that this is the first modular smartphone available for the wide audience. [caption id="attachment_8430" align="aligncenter" width="300"] New LG G5 can be disasembled[/caption] LG G5 has a removable lower case that you can use to add some add-ons, called "Friends". At the moment additional camera, Hi-Fi audio speakers, LG bot, 360 camera and VR glasses (of course). So, if you don't want to use any of the additional accessories you will still have a fully functional smartphone, but in case you need to boost some of the parts of your smartphone you can do it.
Project Ara: Google's modular smartphone
The modular smartphone was the big news at Barcelona MWC last year when everyone expected Google to present their work. Google's modular smartphone project is named "
Project Ara
" and it started back in 2013, under Motorola. Google took over and still maintains the project. The goal of the Project Ara is to create a highly modular smartphone that would enable us to choose each and every part of the phone as we wanted to. We would be able to use the frame (structural exoskeleton) where we could place modules of our own choice. [caption id="attachment_8428" align="aligncenter" width="300"] Project Ara prototype[/caption]
The latest news about the project
is that the first test should start in the USA later this year and the price of the phone should be quite affordable. We really hope to see that happening.
Are there any other modular smartphones out there?
In fact, there is, but it is not very likely that you have heard of them. A company called
Fairphone
made a device that they have called the "world's first modular smartphone". This phone doesn't support additional parts, but it can be completely disassembled. The aim of the Fairphone is not to be able to add different parts, but to built a phone that will last quite a long time. You should be able to replace parts that are dead or malfunction and that should extend the life of your smartphone. [caption id="attachment_8429" align="aligncenter" width="300"] Fairphone 2[/caption] This phone is available only in Europe at the moment.
Are we going to see more modular smartphones in future?
We believe that we will. But, they will probably not be as open as we would want them to be. It is very likely that we will be
limited to modules that we can replace and mix
, so it will not be an entirely open platform. The modular smartphone of the near future will apparently follow the footsteps of LG G5 - we will be able to
boost some of the features or to add some extra functionality
(such as VR add-ons). But they will not enable us to configure our own specs as we can still do with our desktop computers.
But, we can live with that. Can you? What is your opinion on modular smartphones? Would you like to have one? How modular would you like it to be? We're looking forward to your answers!
Images from:
AddictOOtech
,
GeekSnack
,
the Verge
,
the Next Web
.
---
---
---
---
Paieška
Ieškokite ir peržiūrėkite naujausius tinklaraščio įrašus.