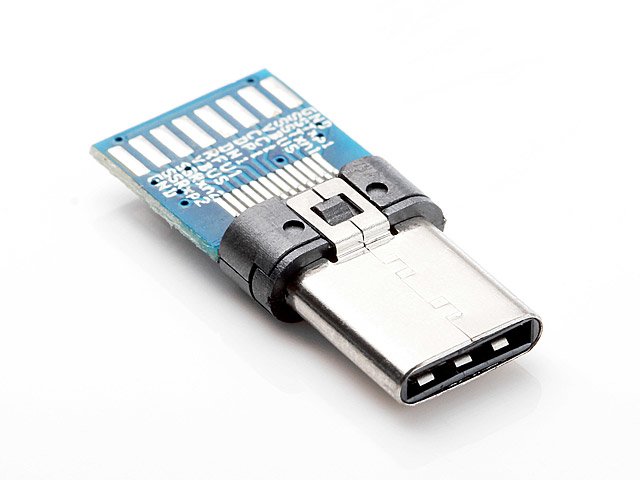 All the latest high-end smartphones have the cool new thing called "
USB Type-C chargers
." And this was quite a big update. Some of us, who are not so geeky, wonder
why is this such a big deal?
It appears that that
USB Type-C
connector is the next big thing with the smartphones (and many other gadgets and devices), so we decided to explore it a bit and explain what exactly is a USB Type-C and why is it so important. First of all, to understand what is USB Type-C we need to make a step back and see
what exactly is USB
and is there anything else that we should know about this connection type.
What is USB?
USB stands for
Universal Serial Bus
. It was developed in the mid-1990s to provide connection, communication and power supply between computers and electronic devices. The organization that is taking care of the USB standardization and development is the
USB Implementers Forum
. The idea behind the USB was to create a unified way of connection for PC peripherals that will enable the central device to communicate and power the externals. It soon became very popular because of its simplicity, so it replaced serial and parallel ports (do you remember those?) on our computers. With the popularization of gadgets and smart devices USB popped up as one of the most popular connectors ever.
Are there other USB types besides USB Type-C?
Yes, there are. You all know them, but probably not under this name. In fact, you probably have a few of them near you right now!
USB Type-A
is a standard USB plugin. At first, it was the end of the USB cable that goes to the primary device, usually the PC. On the other hand,
USB Type-B
is the other end of the same cable, the one that should be plugged into a peripheral device (printer, scanner, phone, or anything else). USB Type-B can have different shapes and sizes. The most popular models are Mini USB and Micro USB.
What about USB 1.0, 2.0 and 3.0?
As you can see, the type of the USB is mainly referring to the shape and size of the connector, while the version number marks features of the connector: -
Version 1.1
is outdated, and there are quite a few devices that are still using it. It was released back in 1998. Even if this version of USB supported the speed of 12Mbps, it was using only 1.2Mbps most of the time. -
Version 2.0
is still in use. It is around since April 2000. It supports the speed of 480Mbps and max power of 2.5W (1.8A). It is compatible with USB 1.1. -
Version 3.0
was introduced on November 2008. It is much faster, and it can transfer up to 5Gb of data per second. As for the power supply, it supports only 5V (1.8A). It is compatible with USB 2.0. -
Version 3.1
is the latest and the fanciest of them all. It was introduced in July 2013. It doubles the data transfer speed to 10Gbps. But, the biggest difference comparing to USB version 3.0 is in the power that it can deliver. The latest results show that it can support up to 20V (100W). Do you know what this means? It means that you can even charge your laptop by using only USB cable!
So, what's so special about USB Type-C?
Where to start? First of all, the USB Type-C looks a bit different - it is a rectangle with only one gap. It has extraordinary performances, and it provides us with quite fast and reliable data and power transfer. But, let's see what exactly makes USB Type-C so excellent: -
It is reversible
- there is no way that you can plug it upside down! You will always turn it to the right side, and it will make the usage much comfier than it is now. -
It supports USB 3.1
- you saw how fast it can go, so imagine now that you have one in your hands. And on top of that, you can use it as a charger, too. -
It supplies power in both ways
- imagine that you have a phone and a laptop connected via USB, and they can both charge each other! -
It is universal
- so, you'll need only one cable to connect them all! So, forget about HDMI, VGA, and other ports, different chargers, and a bunch of cables. Imagine that you're having only USB Type-C ones. You can connect your display, phone, printer and everything in here and it will all be working, without the need to use many different cables with different connectors. -
Everyone is using them
- smartphone market is the first on the line, but computer makers are joining in, even Apple. The latest MacBook has USB Type-C charging port!
Do I need USB Type-C cable right now?
So, if you still wonder do you need one, the answer is yes, you do. The good news is that you don't need one right away. You can
wait for a while until it becomes the industry standard
. We expect that such a thing will happen in the next year or so. In this period, even the budget smartphones and other less expensive gadgets will have a USB Type-C chargers and connectors. And our lives will be a lot less knotty with cables and unnecessary wires. We will have one, to rule them all! And the one will be USB Type-C cable.
---
---
---
---
Paieška
Ieškokite ir peržiūrėkite naujausius tinklaraščio įrašus.