iPhone 5 electric shock in China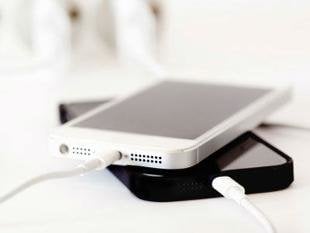 Apple is in unpleasant situation. The company, which is busily preparing to start production of iPhone 5S model, is under public pressure to investigate the causes of the tragedy that occurred in China. Namely, a few days a twenty-three year-old girl in that country has suffered an iPhone 5 electric shock. She talked through her iPhone while it is charging.
Apple regrets oniPhone 5 electric shock in China
To make things even trickier for Apple, it's not about an older model iPhone, but the latest iPhone 5 smartphone. A spokesman for the company expressed the deepest regret for this iPhone 5 electric shockunfortunate accident and his condolences to the family of girl. At the same time, he confirmed that Apple is completely engaging and cooperating with Chinese authorities in the investigation.
iPhone 5 electric shock -common occurrence or accident?
This of course is not the only case that such accidents occur. They appear from time to time. The causes may be different from the defective phone to faulty wiring. iPhone 5 electric shockis still under warranty, and it is suspected up to the possibility of being illegal copy of this type of phone, which are very present in China. Source:
mirror.co.uk
---
---
---
---
Paieška
Ieškokite ir peržiūrėkite naujausius tinklaraščio įrašus.