Galaxy Alpha is a new Samsung's premium smartphone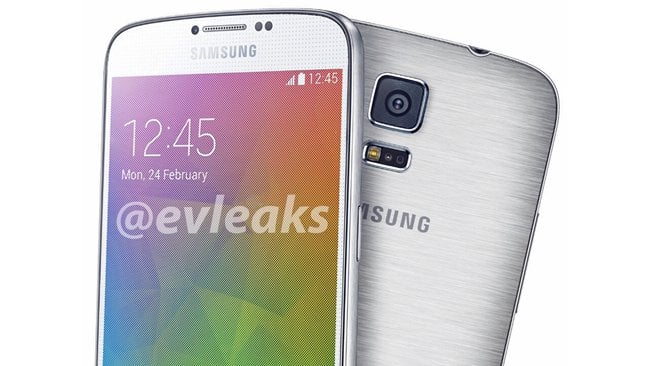 Samsung could get a new premium smartphone. According to internet rumors, the South Korean manufacturer has prepared a plan to launch a new series of smartphones. The first phone could be named Galaxy Alpha. This premium device should spots metal body frame. Since we have heard already Sammy is preparing the Galaxy F handset with the metal body too, this could mean Galaxy Alpha is actually Galaxy F. This news is very important, because Samsung intends to put the new series above the current Galaxy S family, which is top at this moment. The big party is in front of us. And, the LG is still confident in its latest flagship G3. And, Apple is approaching with a new iPhone 6…
Samsung Galaxy Alpha will improve standard Samsung's design
The Galaxy Alpha should hit the South Korea first, most probably very soon (in July or August) with metal body. It looks like Samsung want to do something HTC already has done. The beautiful
HTC One M8
is definitely thorn in the side of Samsung, which still prefer plastic body shell. Also, it's expected the phone to be very slim, with only 6mm in waist.
Samsung Galaxy Alpha will have 4.7-inch screen andExynos 5 Octa processor
The Alpha is already now seen as a successor and upgraded version of
Galaxy S5
. The rumors suggests Alpha will come with larger display that S5, but the latest words over internet says it will stop at 4.7-inch, and that's completely different we wanted to see and what we have heard so far. The camera will also receive some updates. Under the hood should be standing the new Exynos 5 Octa processor, instead of expected Qualcomm Snapdragon 805.
Samsung Galaxy Alpha vs LG G3 vs Apple iPhone 6
Samsung has been releasing the premium phones twice a year so far. The new Galaxy S usually takes its place in the first half of the year, and a new Galaxy Note in fall, but the things are going to change. Beside the Alpha, Samsung is developing new Galaxy S5 LTE-A as a response to the biggest competitor
LG G3
. Also, the Galaxy Alpha is planned for being a rival for the Apple's iPhone 6, which is expected up to the end of the year.
---
---
---
---
Paieška
Ieškokite ir peržiūrėkite naujausius tinklaraščio įrašus.