New smartphones that'll see this year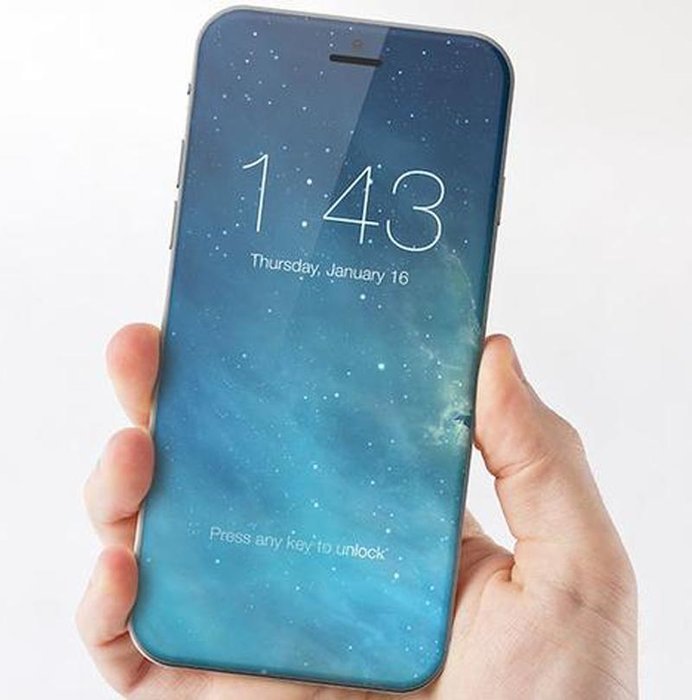 Have you planned to upgrade your smartphone this year? If you have,
this is going to be a great year
for you because we are going to see a lot of new smartphones in 2017. You will be able to choose from a very versatile offer, with many improved models and maybe a few major surprises. In 2016, it seemed like everyone is warming up for a big match that is scheduled for this year. What makes 2017 so important in the smartphone world are afew facts: -
Nokia is back
with some serious new smartphones in the sleeve, - Apple will "
redefine the way we use our smartphones
" once again on iPhone 10th anniversary - Samsung, Huawei, and LG are riding the wave of last year's success, and they will continue
ruling the Android world
-
Google released Pixel
, and they have just getting started with their own branch of new smartphones -
New Microsoft phones
are waiting to be released. Now that we know a few basic facts, let's see what new smartphones will we see this year and when can we expect to see their specs.
New smartphones expected from February until June
The first significant event of the year is
Mobile World Congress in Barcelona
. MWC will start on February 26th and end on March 2nd. This is the period when we will see most of the releases and announcements of new smartphones in the first half of the year. You should not be surprised with the lack of news from the smartphone world in January because everyone is waiting for the big MWC to show their latest work. News that we're expecting here are: -
Sony will probably present five new models
, including the flagship for this year. - LG G6 presentation is already scheduled for February 26th. Rumors are saying that
LG has dropped modular design
and that they will present an unibody device with a display with 18:9 ratio aspect. -
Huawei P10 is the rising star from the east.
Have they used the same design as Samsung Galaxy Edge models? We will find out soon. -
HTC is preparing HTC U Ultra
models and a successor of famous HTC One 10, but nothing's confirmed yet. - And
we all expect to see new Nokia smartphones
. Nokia 6 is already released in China, and we're looking forward seeing it in the rest of the world. Also, we hope to see Nokia 8, flagship device and check will it really have 8GB of RAM and the latest Snapdragon 835 chip. Besides MWC,
new smartphones that we'll witness in spring are Samsung Galaxy S8 and Samsung Galaxy S8 Edge
. The word from the company is that these two phones will not make an appearance on the largest European mobile technology fest, but who knows, maybe they will surprise us.
Summer smartphones
Summer is usually a quiet time, but there are a few phones that have a tradition of summer releases. One of them is
Samsung Galaxy Note
. After
last year's fiasco
, Samsung will give their best to bring back the confidence that this excellent model used to have, so we're expecting to be amazed. Another
"summer smartphone" is Huawei Honor 9
that we're expecting in July. We don't know anything about this phone, but we expect to see something similar to Huawei Honor 8 - beautiful and elegant glass device with quite a decent specs and competitive price.
New smartphones expected from September until December
The most anticipated smartphone in 2017 will surely be new iPhone
. With the important anniversary, we have really high expectations from iPhone 8. Since we have seen so little with iPhone 7, we all guessed that Apple is saving all surprises for the new model. You might have read
all kinds of rumors
about iPhone 8, but we will not address them. We'll be patient and wait to see the real deal.
Another interesting phone that we can't wait to see next fall is Google Pixel
. Usually, the version 1 is just a warm up for the amazing things that will come next, and this is "the next" model that should bring the best out of Google's smartphone. Besides big stars from Apple and Google,
we expect to see new Huawei Mate 10 and some Sony smartphones
. Both of the companies are bringing great new smartphones each year, so there is no reason to expect anything less this year.
As you can see, this is going to be an exciting year in the smartphone world. So, stay with us and enjoy reading all about new smartphones and new trends in the mobile phone industry :)
Images from:
LetsGoMobile
,
PC Advisor
---
---
---
---
Search
Search and see the latest blog posts.