Android Ice Cream Sandwich vs. Gingerbread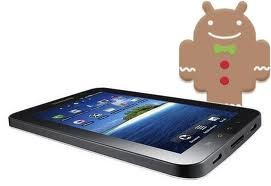 Android is a hit and we all already understand that. Its Flexibility, intuitive interface and its great adaptability to users needs made him for very short time what is today - one of the best operating system for mobile devices. Big role in his popularity gives the fact that every few months receive system update, bringing handful of new features. Each update corrects the mistakes of the previous versions and allows Android device some time to be active. However, more people, mainly those who do not follow the development of Android, can't be sure of what brings them Android 2.3 compared to 2.2.2 or the latest Android 4.0.
[caption id="attachment_586" align="alignleft" width="163" caption="Gingerbread"][/caption]
If you have a dilemma of what is today best from Android, then read the following lines. Just to let you know, if you now choose Android Gingerbread mobile, all chances are that it will be promoted to the Ice Cream Sandwich, as it is officially called version 4.0. Also, you should know that the Honeycomb or Android 3.0 and later versions, are specifically designed for tablets, such as Samsung Galaxy Tab 10.1 or Tab 7.o and probably will not appear on the "ordinary" smart phones, and we will from Gingerbread (v2 .3 or more) go to the ICS (Ice Cream Sandwich, version 4.0).
[caption id="attachment_587" align="alignright" width="158" caption="Android Ice Cream Sandwich"][/caption]
Gingerbread has made numerous improvements compared to version 2.2.2 (Froyo) and older, the most significant elements are better integration with social networks, better experience in Web browsing and support for more powerful and faster devices. Android hardware was never a problem - it was the software "limitations" that Android versions carry with itself. For example, if there is requirement that interface cameras on Android device will be the same, regardless of who produces it. Because of this and other software options that are"locked", we still have not seen Android phone with a phenomenal camera and powerful music player. But that will change, thanks to Ice Cream Sandwich.
The ICS Android (Android 4.0) is given a new look to notification list, more interactive, and now includes controls for music player, and is available at the touch screen even the phone is locked (only when the screen lights up and you can see the lockscreen). Unlocking the phone is with "owners face recognition", but this feature is still not described in details, but on the premiere of ICS was not enabled to run.
[caption id="attachment_589" align="alignleft" width="145" caption="Android Ice Cream Sandwich"][/caption]
The browser is additionally improved. Now it's able to connect and exchange data from desktop Bookmark Chrome version of the owner, and add the new icons for easier navigation. Automatically, to save costs, are shown , if possible, mobile versions of Web sites, but they can one-click switch to classic - Web display. It is added the ability to search Incognito, as well as saving and storing of Web pages, so that they could later review Offline. Integrated mail applications can now search e-mails in offline mode, and the calendar has received support for multitouch and "pinching" zoom. The Internet menu is integrated the counter data, the remaining MB and monitor with the list of applications and information on how the application "eaten" data.
[caption id="attachment_590" align="alignleft" width="177" caption="Android Ice Cream Sandwich camera"][/caption]
One of the significant improvements is on the camera. Supported with panoramic photography, face and smile recognition. Video has received continuous zoom, zoom during recording, Full HD resolution, capture frames display during recording and stabilization of the frame.
Contact list got easier synchronization with computers and other devices, as well as the possibility of joining the high-resolution photos for the image of the caller, which is displayed in full screen during a incoming call. Improved are video chat, stand by mode, social networks and applications for socialization, and Gallery. The big innovation is the NFC support, which share one "touch" the desired files with the appropriate devices that perform the same function.
Ice Cream Sandwich is a beautiful lockscreen, and simpler, but better homescreen with a completely new type of font and graphics. Animated menu were the Android trademark, and now there are even more and they look much better. Working with icons is simplified, and is enough to drag one icon to another, to create a folder and immediately put them in. You can drag the icon to the bottom of the display, in line with active shortcuts and "install" them there for easy and fast access.
Although Gingerbread Android in all its versions (from 2.3 to 2.3.5) has excellent features it is clear that he was run over by Android 4.0 in every sense of the word. The first model in this family is the Samsung Google Nexus, which is already on sale, and from 2012 we can expect many new and upgraded phones, which now have a Gingerbread appropriate hardware.
---
---
---
---
Search
Search and see the latest blog posts.