Sony Xperia Smartphone Family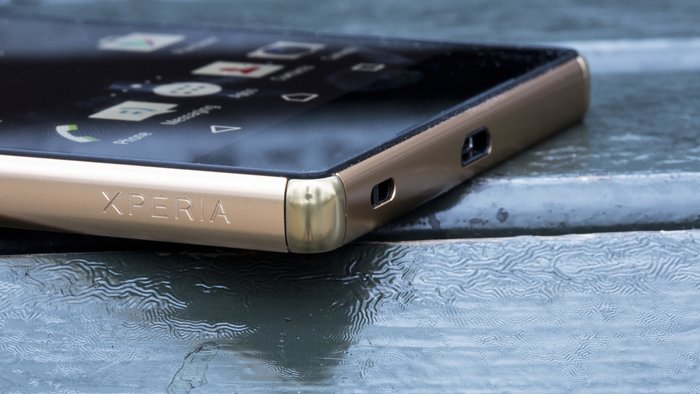 Sony Xperia
smartphones are one of the most popular devices on the market. Sony has quite an aggressive release policy, and that is the main reason why we can enjoy in a few new Sony Xperia smartphones twice a year, since 2010. Today, we will tell you a story about Sony Xperia smartphones and make a short overview of the most successful devices from this phone family.
Why "Xperia"?
Once upon a time, there was a group of engineers who wanted to make the best smartphone in the world. They make it to came up with tech specs and great design, but they didn't know to name the device. They were thinking all they and all night and finally they found a solution! The new name was "Xperia". We're sure that this is not how it was, but it's an excellent beginning for our story :) Name
Xperia actually derived from the word "experience"
, and this is the main characteristics of these devices. They have the goal to provide us with an excellent user experience.
Sony-Ericsson Xperia X1 and X10
Sony Xperia smartphones have come in many shapes since they were first released.
Sony-Ericsson Xperia X1
was the first phone that was published under Xperia branding.
It was released back in 2008, and it was quite a phone!
It used to have a high-resolution display with ~311 PPI pixel density, and very decent tech specs. And the most notable feature of this phone was the QUERY keyboard that was underneath the big 3-inch screen. Sony-Ericsson Xperia X1 used
Windows Mobile
operating system. Unfortunately, we all know how Windows Mobile ended up, so Sony soon switched and started using Android OS for their phones. The first Android-based Xperia smartphone was
Sony-Ericsson Xperia X10
(code name: Rachael). Sony Xperia 10 was
the most successful smartphone ever made by Sony-Ericsson
. It used to have a 4-inch display, 8MP camera, and excellent hardware. Unfortunately, it was also the last phone made by Sony-Ericsson.
Sony Xperia Z
When Sony and Ericsson split up in 2011, Ericsson got the money and Sony got the custody over their products, Xperia phones included. So, now Sony decided to take the story to another level and created far more advanced phones. After all, Samsung and Apple made the market race far more serious back in 2011, and Sony had to keep up. The launch of
Sony Xperia Z
phone was just what Sony needed. Released in February 2013,
Sony Xperia Z was the new beginning and a great success for Sony
. The company makes to hold the position in the mobile market full of amazing smartphones. Sony Xperia Z started the path for all its successors. Designed elegance and sharp edges, this 5-inch phone, has 13MP camera, Qualcomm chipset, 2MB of RAM and a 2330mAh battery, and it can still compete with other smartphones in the market. So, the Sony Xperia Z era started, and we have seen some quite exceptional devices. The one that was not so impressive was
Sony Xperia Z3+
(or Sony Xperia Z4 in some markets). Even if it looked great on the paper, it turned out to be too hot for us users. One says that the reason for overheating was Snapdragon 810 processor, others say that it can not run demanding apps, but the truth is that this phone was a failure.
Sony Xperia Z5
, on the other hand, is an excellent device, so excellent that even James Bond used it. Sony makes to make up everything that they did wrong with the previous model and gave us an exceptional smartphone with an outstanding 23MP camera and great performance.
Sony Xperia X, Sony Xperia X Performace and Sony Xperia XA
We're in 2016 for five months already, and we have three new Sony smartphones announced -
Sony Xperia XA
,
Sony Xperia X
and
Sony Xperia X Performance
. They all have the same premium-feeling cases and rounded glass fronts, but they are all completely different under the hood.
Sony Xperia XA has the lowest specs
, which means that it has the weakest chipset and probably the lowest price. But, with the 5-inch display, 13MP camera, and quite decent battery life (2300mAh) this is a great budget smartphone.
Sony Xperia X is mid range phone
. Snapdragon 640, 3GB of RAM and 23MP camera this is more than enough to meet most of your demands. Beautiful design and light color specter make this one of the prettiest phones out there.
Sony Xperia X Performance the fastest and the strongest of the three new Sony smartphones
. Equipped with Snapdragon 820 processor, 3GB of RAM and a 2700mAh battery, this phone is a successor to Sony Xperia Z series. All three phones will probably be released in May, and we can't wait to see them in action. They are all beautiful, colorful and come with Android Marshmallow so you can rest assured that you will be using a top notch Sony device.
Sony Xperia story
Our Sony Xperia story has come to an end, but this is not the end because Sony has a lot more to offer. The best proof is three new smartphones that are expecting us in a few days.
We hope to see more new and exciting devices made by Sony
and we hope that Sony Xperia story will end in a classical way - they all lived happily ever after. IMages from:
PhoneBooch
,
Sony website
,
---
---
---
---
Search
Search and see the latest blog posts.