ICS update for LG phones from next year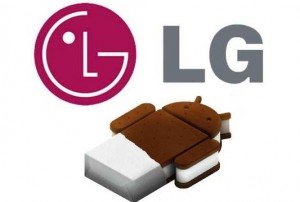 LG is trying to follow the race with operative systems and their upgrades. They will give update OS Ice Cream Sandwich for their models that are presented last year. Good news for LG users, they should receive update version around June or July next year.
[caption id="attachment_851" align="aligncenter" width="300" caption="LG si preparing ICS update"][/caption]
There will be schedule for update depending in what country you are, but there is also wait list by model of the phone. First on the list are: LG Optimus LTE, LG my Touch Q,Prada phone by LG 3.0, LG Optimus Sol, LG Optimus 2X and LG Eclipse. In the second line are: LG Optimus Black, LG Optimus 3D, LG Optimus Big, LG Optimus EX and LG Optimus Q2.
LG company is preparing for next year, but the race will be long. Update will be quick and simple for users, but specific dates will be organized by the country. We will inform you as soon we find out more details about update.
---
---
---
---
Search
Search and see the latest blog posts.