Motorola DEFY XT535 review - water and dust resistance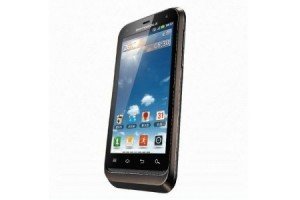 Let's try to describe with
Motorola Defy XT535
review all you have to know about this model. It's presented in March of 2012 with great expectations about it's durability. Why? This phone should be resistant on water and dust...Well, there is IP67 certificate, it should be proof. [caption id="attachment_2408" align="aligncenter" width="300"] Motorola DEFY XT535[/caption]
Design of Motorola Defy XT535
Great thing about Defy XT535 is that it doesn't look like steel-concrete-rubber device. Au contrer, dimensions are 115 x 58.5 x 11.95 mm, and you can see that there are nice lines, design is complete. Weight is 115g. On right side is buttons for zoom (volume control) and on right side is place for connecting and memory slot. Button for locking the display is on the top, next to the audio jack. On the back side there is button to unlock - or should we say - to open the phone. [caption id="attachment_2409" align="aligncenter" width="300"] Motorola DEFY XT535[/caption]
Specifications of Motorola Defy XT535
Let's go on next level in this Motorola Defy XT535 review, and let's check out what's under the hood. There is great
1GHz processor
, which give you good speed, for start.
Android v2.3 (Gingerbread)
is the soul of the phone. Not saying that its bad, for such model there should be option for update. But this is what puts Defy XT535 into high middle class of smartphones. Camera is averege, with
5MP
as main camera
on back side. There are also
LED flash
, auto focus and image stabilization. Front camera is 0.3MP, which is enough for video calls. Display is
capacitive touchscreen of 3.7 inch
, protected with Gorilla Glass technology, which is expected for such a phone. It allows multi-touch. Connections functions are great:
WiFi, 3G support, GPRS, EDGE, HSDPA, Bluetooth and USB
. There is
GPS
as well. [caption id="attachment_2410" align="aligncenter" width="300"] Motorola DEFY XT535 - under water[/caption]
Advantages:
*water and dust resistant - 1m deep for 30min *great display - visibility and protection *great processor and OS *compact design
Disadvantages:
*Available internal memory for user's app download is not more than 300MB *front camera quality Motorola Defy XT535 is in
our offer.
Please, leave you comment and tell us what do you think:
---
---
---
---
Search
Search and see the latest blog posts.