Nokia N8 with Symbian Belle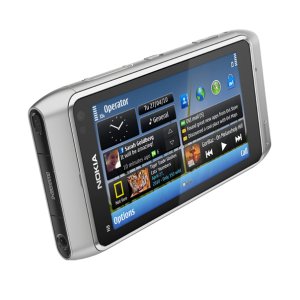 Nokia is working hard to do something with their software, especially on very good phones. New Nokia N8 update is more then welcome, especially when it's supported with Symbian Belle.
First version OS for N8 was "basic" Symbian. Shortly after that, phone was updated to Symbian Anna, and now finally with Belle. Applications are more flexible, without any limit just like Android. Symbian Belle supports 6 homepages, and menu bar can be scrolled vertically.
[caption id="attachment_1057" align="aligncenter" width="300" caption="Nokia N8 update with Symbian Belle"][/caption]
Nokia N8 update with camera applications: functions are more quicker with great focus. There isn't panorama mode included yet, but quality of the photos are more than great.
There is one similarity with Android OS: Menu with drop down notifications. All applications are listed and with search bar it's easy to find.
Unfortunately, even with new Symbian Belle web browsing is still on the "old" level. There will be more improvements, that's for sure - but clock is ticking...
---
---
---
---
Search
Search and see the latest blog posts.