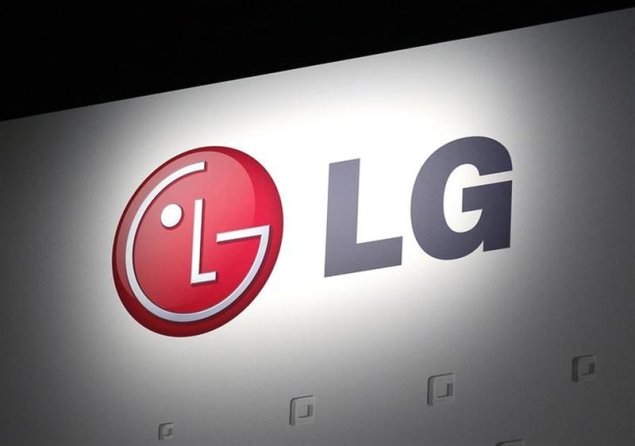 LG G3
is certainly something made by LG, which is the most desirable waited. This is a successor of already quite popular G2, which moved LG back in the focus as an Android phone's manufacturer of high class. However, the G2 may have turned the world as a stage for this South Korean company, but the G3 brought sighs and the desires of fans of great Android device they simply must have. It seems to me that only this model LG managed to tear off the piece of cake to Samsung, LG and Sony have. This phone is the biggest competitor to the likes of Samsung Galaxy S5 and HTC One M8. LG G3 arrived at our offer and we little spin through the hands. Come along to see what LG managed to make here.
LG G3 Design
First thing. This phone is quite large. With 146.3 x 74.6 x 8.9 mm it becomes a little clearer, but apparently only you when LG G3 take into hand you realize how much this LG is big. It should not be a surprise given to the 5.5-inch screen, so we can freely say that this device is on the edge of a smart phone and phablet. Samsung Galaxy Note 2 has the same screen. So, this is a right thing for great devices lovers. The whole design concept is focused on the screen and it really seems as the rest of the phone is molded around it. As for the big screen, and because of this design, LG G3 looks larger than its direct competitors. It would be wrong to say that the phone is difficult to use. The phone is less than 150g in weight, but its dimensions will prevent you from reaching all corners of the screen by one hand. It often happens even with smaller phones, so the LG's decision to place the main keys back is actually very good. Otherwise you wouldn't have a chance to shut down the screen using the key that is on top of the phone, where it's usually. Slightly curved shape gives the phone a chance to be secured in your hand. Just because the phone isn't flat, there are plenty of side surfaces on which the hand rests and have a good grip. The first impression is that the phone is easier to hold than the HTC One M8, which has a metal body, which may be better, but because of the weight can be little "heavy". Among the other competitors, LG G3 is better designed than the best Samsung's phone. When the Xperia Z2 is concerned, it's something more difficult to answer to the question who is prettier, because Sony did a great job, but if nothing else, the LG G3 is more convenient to use. To conclude this chapter, LG G3 has no metal casing as HTC's ace, but LG has managed to make a great balance of size and weight, and as a result LG G3, despite the bulky dimensions, is surprisingly practical. The plastic is quite good, and the rear cover can be removed, so that you can access the battery, which can also be removed, which is rarely seen on the better phone, but certainly enjoyable. LG has managed to put up the screen in focus and who likes this, the LG G3 has no equal at this point.
LG G3 Screen
Official figures say that LG G3 comes with a screen that moves the current boundaries. Instead of the usual full HD screen, LG G3 uses quad HD display with fantastic resolution of 1440x2560 pixels. Now, I guess you assume that the image is superb. To understand better how the image is good, here's one more fact. The phone has more pixels per inch (even on this large surface) than its competitors. This figure is 538, and HTC One M8 has "only" 440 ppi! It's true that LG G3 does have 4K screen, as some competitors, but that's crucial, because if you plan to see the full potential of such a display, you must have a device is this resolution. You don't have to own 4k device to see the amazing colors and clarity. The picture is so pleasing to the eye that you will immediately fall in love with this phone. When all other things important for the quality of the screens are concerned, LG G3 is still flawless. The viewing angles of the screen are quite large, and the image quality when exposed to sunlight is very, very good and you will have no need to hide in the shade to read a new message or see who is calling. All this is understandable when we know that the LG G3 is a high class phone which cost quite a lot. However, LG is not forcing all the hardware capabilities, but the new G3 sets everything in place, with quite taste. Just look at UI, which is extremely reasonable and kept to a reasonable level. Besides background images that shine with so many pixels, the menus are quite modest, simple, clear and pleasing.
LG G3 Specs and Performances
LG G3 is equipped with one of the most powerful mobile processor at this time. Qualcomm Snapdragon 801 with quad cores working at 2.5 GHz and with 2GB of RAM ensures that everything runs like clockwork. LG offers phone in two versions, 16 and 32GB. That choice is up to you, and I can only say that if more generous version seems too expensive, you can always insert a memory card which converts LG G3 into a small portable hard drive. All apps are opening instantly. If you ask me which phone is faster, Samsung Galaxy S5 or LG G3, I'm really not sure, because if there is a difference, it is minimal. But, let's face it, for 80% of users even weaker processors performing a great job. LG G3 really works perfectly, even when you turn some demanding games. So when it comes to work, this phone is performing the speed of light. When the battery is concerned, LG G3 uses one with a capacity of 3,000mAh. The battery life is perhaps the first small objection here. The G3 can last all day, don't worry. However, it seems that the phone faster consumes energy than similar models, most likely due to large size and number of pixels. Since the screen is too good, I think you can reduce the brightness, without losing the quality, and thus extend the battery life. In any case, when you wake up you'll have to put the phone on charge.
LG G3 Software
Manufacturer has released the pressure that everything has to be new and intrusive. However, if you take another LG's phone, you will see the difference there, which is understandable, because LG G3 must be different from the others. At least a little bit. LG has installed some of its advanced options here. There are, first of all, the LG Smart Health Tips, which monitor your health. Of course, LG G3 allows a large number of customizations, from entertainment through to fonts and themes changes. The phone supports a large number of shortcuts, so if you press the bottom of the volume key it activates the camera. These shortcuts are numbered and very useful because they sometimes you don't even need to turn on your phone to do something. All in all, the interface based on Android KitKat, seems as a truly refreshment.
LG G3 Camera
Before the G3 was released, the most expectations were attached to its camera. The phone uses the 13MP camera with optical image stabilization, dual flash and a new laser autofocus system. In general, just tap the screen and the camera quickly focuses and shot the photos. If you want to take credit for some cool photos, there are available different modes and options. Photos are really great. The camera has a option of automatic HDR shooting, and whenever there is a need for this mode, the camera will turn on itself, and you'll get great pictures. This is probably the biggest difference compared to rivals, because not only it gets faster, but also makes better photos. When the light is there, pictures are full of details, clean and with a good "capturing" the light source and the clouds. When the light is lacking, the results are still impressive. With low noise, the photos are with excellent quality. Of course, there's a need for more time to shoot, but it's quite logical. Compared with competing cameras, the LG G3 run faster and make better photos. The camera menu is a little poorer, but at least you will not get lost in the ocean of ​​options and settings. Thus, just a click, and photos are there for a moment. The 2.1 MP front-facing camera is also very good. Although intended for selfies and video calls, the level of detail is high, and offers a large number of options, especially those intended to make the profile photo. For example, you can choose the one that is called Magic Focus, which makes a series of your photos and at the end you just select one that is best.
LG G3 Verdict
In order to gain a complete impression of this phone it need to spend some time more with this astonishing phone. However, as time wasn't on our side, you'll have to hurry with final words. LG created a great device. There's no doubt abut it. LG G3 continues the successful story initiated by
LG G2
. This is the first phone with a quad HD screen, where everything looks fantastic. LG G3 in many ways exceeds Galaxy S5 and One M8, except perhaps in terms of battery life. The camera is up to the task, as the image quality, as also as the charming performances. LG G3 brings a modern, appealing and practical design, with a screen that dominates the whole area. No matter it's made of plastic, it doesn't appear that LG G3 is sitting behind One M8's metal frame. Without a doubt, LG G3 is the best player in the company's team. Even the price s fairly, so LG G3 is competitive and there is no reason why we wouldn't warmly recommend this fine device. Photos:
lg.com
---
---
---
---
Search
Search and see the latest blog posts.