5 Reasons for Getting New Samsung Galaxy S9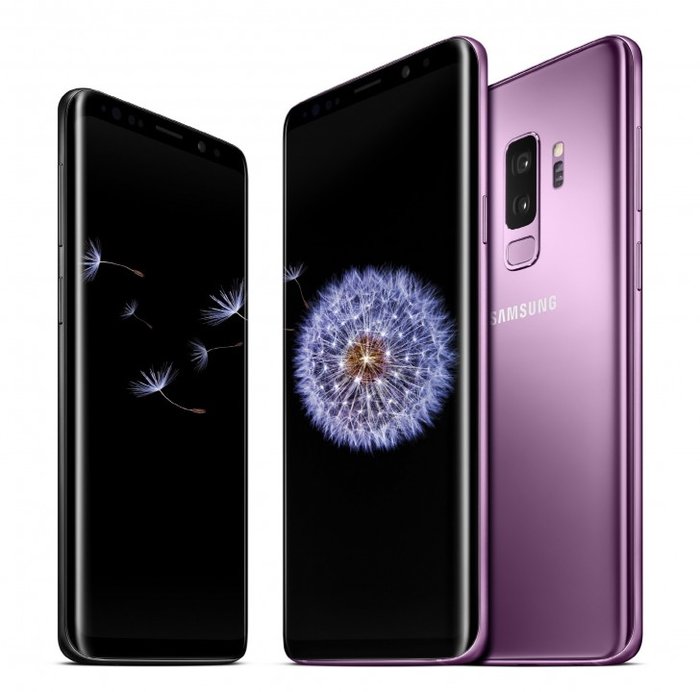 It's that time of the year again - the big smartphone releases have started! And the first of the great ones that we had a chance to see is fantastic
Samsung Galaxy S9
. The new Samsung flagship was introduced in
WMC in Barcelona
on February 25th, and we can expect to see the first devices on the street on March 16th. So, let's see what are the new, and exciting things that we can find on the new Samsung Galaxy S9 and why should you decide to get yourself this smartphone? Here are 5 reasons why you should do that!
1. Improved innovative camera
One of the most significant improvements that new Samsung Galaxy S9 brings is the innovative camera. For the first time,
we have a chance to see a variable aperture on a smartphone
. This camera uses a dual aperture of F1.5 and F2.4 and acts like a human eye - it's more open when there's less light. It is a genuine engineering masterpiece to place such advanced technology in a small smartphone sensor, but the team from Samsung made it. Besides the adjustable aperture mechanism, the camera is equipped with all the necessary sensors, such as HDR, image stabilization, face ID, OIS, LED flash, and many others. Also, there is another excellent feature that will leave you breathless - it's
960fps super slow-mo with automatic motion detection
.
2. New ergonomic place for fingerprint sensor
One of the main disadvantages of
Samsung Galaxy S8
was a terrible placement of the fingerprint sensor. It was located next to the camera. So, when you wanted to unlock your phone, you probably placed your finger on a camera lance number of times. Luckily, Samsung has fixed that with the new device.
New placement of the fingerprint sensor is more ergonomic
and more convenience to users. It is located under the camera this time so you can reach it quite quickly.It may seem like a minor improvement, but once you're using your phone extensively and you get annoyed with such an inconvenience on a daily basis, it is essential to get it resolved.
3. Stronger chipset
Samsung Galaxy S9 comes with
Qualcomm Snapdragon 845
or with
Exynos 9810
. Both chipsets are quite advanced and cutting edge. But, what it really means to you, as a user?
It means that you will have quite a comfortable user experience and you will have more options at your disposal
. For example, you will be able to use all the camera features without any glitches and to use all the benefits from super slow-mo and HDR. It will also provide you with excellent image editing options, and most of the apps you're using will work your new device seamlessly.
4. Stereo speakers
If you're a sound lover, this new feature will be quite important to you. Samsung Galaxy S9 comes with
Harman
stereo speakers supported by
Dolby Atmos
surround system. So, you will definitely hear the difference between these speakers and the regular once where there is no stereo option included. It's important to mention that
this is the first Samsung flagship with stereo speakers built in
. We would love to see this practice become a tradition with Samsung Galaxy S models.
5. Animated Emoji
Even if animated emoji is something that is here for quite some time, since the release of
iPhone X
they somehow became a must on a smartphone. And Samsung is no different. Their response to animoji is AR emoji. What is this and how it works?
AR emoji is an animated image of you that you can use as emoji
and send it to your friends and contacts through any app that supports GIF or image sharing. All you have to do is to straight the pose, and your phone will do the rest - it will create your animated personalized emoji that follows your movement and facial expressions.
Some of the reviews say that AR emoji are a bit creepy
and not fun, but we disagree. We like them and can't wait to get our hands on it. So, if you still wonder if you should get yourself the latest Samsung Galaxy S9, we hope that we have managed to give you 5 good reasons why you should do that definitely.
Samsung Galaxy S9 is an excellent phone
, and even users with high requirements will be happy to have this fantastic device. Images from:
Samsung.com
---
---
---
---
Search
Search and see the latest blog posts.