6 Reasons why you Should get New Samsung Galaxy S8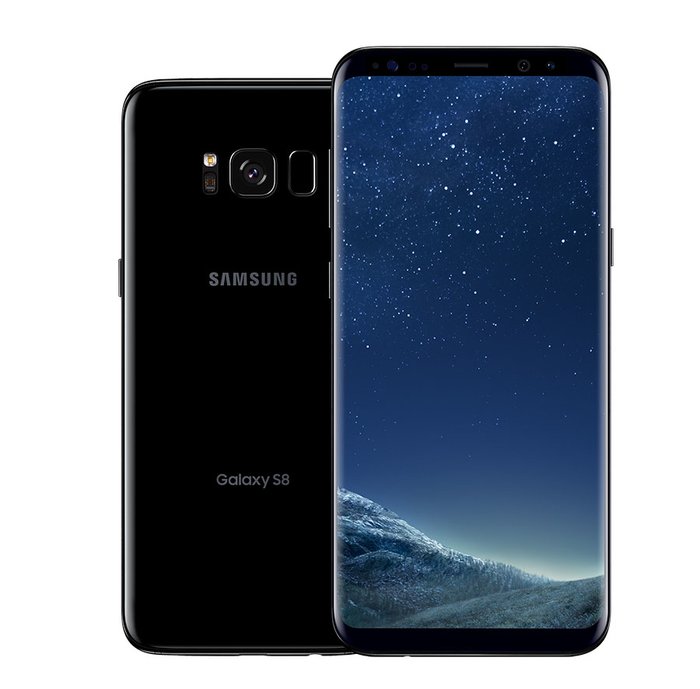 A new star is born.
Samsung Galaxy S8
is finally released on March 29th. It seems that
online magazines
have predicted most of the new features that we have the opportunity to see in this device, but we were still all amazed when we saw how beautiful it looks and how smooth the device is.
Samsung has met most of our expectations again, and they have even make it surprising us in a few aspects
. And we want to congratulate them on the job well done - Kudos to Samsung! Now, on the other hand, we as users and consumers of smartphones may wonder "Do we really need a new phone?" If you are in this group too, stay with us because you will find out what are the six main reasons why you should get new Samsung Galaxy S8. We'll give you a hint: it's an incredible device!
1. The new look of Samsung Galaxy S8 is impressive
Since
Samsung Galaxy S5
all the phones from this family looks the same. The exception was made with
Samsung Galaxy S6 Edge
model. It seems to us that it was an experiment to check how will we like the new design concept of the phone. And it worked because the new
Samsung Galaxy S8 has the same curved screen
that makes the phone a real stunner. On top of elegant curves on the side of the phone, the screen on this beauty is bigger than it ever was.
With 5.8-inches it covers the entire front side of the device
. Even the inevitable Samsung home button is covered with the screen now, and you won't even see it after the display is on. The entire body of Samsung Galaxy S8 is covered with glass, and the back of the phone is protected with Gorilla Glass 5. Underneath the glass surface is a metal body that comes in 5 different colors: midnight black, orchid gray, coral blue, arctic silver and maple gold. No matter what color you choose you will have a beautiful looking phone, with cutting edge design in your hands.
2. Samsung Galaxy S8 has one of the best displays on the market
Besides giving Samsung Galaxy S8 a perfect look curved screen, called infinity display also has features that make it one of the best displays on the smartphone market at the moment. The display has a
resolution of 2960 x 1440 pixels and density of 570
ppi. It is Quad HD+ Super
AMOLED display
. The aspect ratio is slightly changed and instead of standard 16:9 it is now 18,5:9 which gives you some extra space on the screen. That extra space will be filled with blanks at the moment, but eventually, developers will use the most of it as they are releasing updates for their apps. The display is also HDR (high dynamic range) which makes it perfect for watching Netflix and Amazon content in their full resolution. Another interesting feature is more
vivid and alive color presentation
. Yes, we hear this one with every new flagship phone, but this time this is true. The images that you'll see on this display has managed to avoid oversaturation and offer you the real beauty of sights around you.
3. Camera with dual pixel sensor
The camera on Samsung Galaxy S8 is more advanced than the one we have seen in
Samsung Galaxy S7
. The main innovation is that now we have a
single 12-megapixel camera sensor
that can make dual pixel images just like the old camera with two sensors was able to do. The new sensor does the same job and chooses the image that is the sharpest and gives this one to you. With all the additional options, such as slow motion, panorama, pro mode, food mode, etc. you can make some breathtaking pictures by using this camera. The front camera is upgraded as well. It now has 8-megapixels and wide selfie glass. On top of that, there is also an interesting feature added in the camera app. The Snapchat-like animal effects are supported, and you can make yourself look like a bunny or a kitty out of the box, without the need to use Snapchat.
4. We'll just say: Qualcomm Snapdragon 835
Even if it's not officially confirmed yet that Samsung Galaxy S8 will have
Qualcomm Snapdragon 835
, there are indications that this will be the chip that will be the heart of the device. So far all we know is that it will have an Octa-core (2.3GHz Quad + 1.7GHz Quad), 64 bit, 10nm processor.
There are rumors
that by the mid-April when Samsung Galaxy S8 will be in stores Snapdragon 385 chips will be ready and shipped with the new devices. All that we can do is to wait and see will it be true. We certainly hope so.
5. Your new virtual assistant - Bixby
If you thought that the world has seen enough virtual assistants, you were wrong. Samsung has created a guy of their own, and they named him Bixby.
Bixby
is a charming fellow who speaks only Korean and USA English at the moment. It will be a while until he learns other languages, but we'll give him a chance.
Bixby is still quite young, and he is not working as expected yet
, but the team behind this project is confident that they will make him perfect till the release date. The features that are working will help you search the web, remember important meetings, Learn from your current behavior, recommend you places to go. The main feature that makes Bixby different from the other VA is
Bixby Vision mode
. It enables him to analyze the image and make conclusions based on it, like read the text on the image and translate it, scan the QR code, recognize the place where the picture was taken, or recognize the face of the person who is in the photo. Unfortunately, we haven't seen Bixby Vision in action yet, and we don't know how it will work, but we are looking forward to seeing everything that was announced.
6. Samsung Galaxy S8 supports fast charging and wireless charging
One of the few disappointments was battery size of Samsung Galaxy S8. It has the capacity of only 3000mAh. It's not a small number, but when you compare it to the massive display, demanding chipset, and powerful camera you will conclude that it will barely last a day if you're using the phone in its full capacity. To comfort us, Samsung has enabled some extra features for the battery -
it supports fast charging and wireless charging
. It means that even if you drain your battery in a short time, at least you will be able to charge it quite fast. It's not the ideal solution, but we accept it.
If you still wonder whether or not you should upgrade your current Android phone, especially if you're a Samsung user, our final argument is to check this baby in action and make your decision then. We know we like it quite a lot and it's our favorite, at least till we see the new iPhone.
---
---
---
---
Search
Search and see the latest blog posts.