Samsung C3322 - Dual SIM for small price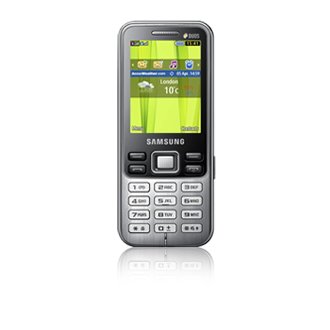 MobileShop.eu is presenting
Samsung C3322
review as a interesting phone, because of its small price. This model also called Samsung Metro Duos or La Fleur, is very popular for long time. It's presented in April of 2011, and since then - it is occupied by the users. Samsung C3322 was developed for Asian market, but now it's available in our online mobile shop.
Design of Samsung C3322
This mobile phone is has classic design with numeric keypad and standard size of display 2.2 inch. Dimensions are114 x 48 x 13.9 mm, and weight of only 89 g. We can say that it looks a bit "plastic" especially the backside case and built quality is not High quality. C3322 goes in three colors: black, silver and la fleur (which is purple with flower tribal).
Specifications of Samsung C3322
C3322 is Dual SIM stand by
, meaning that you can put two SIM cards into device, but when you receive phone call on one SIM card, you out of range on other SIM card.
Display
is small for todays models, with
2.2inch
and resolution of 240 x 320 pixels. At least, it will save your battery life...
Camera is 2MP
and with resolution of 1600 x 1200 pixels can give you quality of camera with 3MP. There is no secondary camera, and there is no Flash for camera.
Internal memory is 45MB
and it is expandable up to 16GB with microSD slot.
Samsung C3322
is supported with
SGP OS
.
Battery of 1000 mAh
is enough for 10h of talk.
Samsung C3322 advantages:
1. great image recordning, with only 2MP camera 2. Facebook, Yahoo Messenger and games 3. music player, 3.5mm jack for good audio quality
Disadvantages:
1. Backside cover is too plastic 2. camera is not suitable for video recording and there is no flash for camera 3. SMS storage - only 30 messages 4. volume control switch don't exist 5. there is no data cable What do you think? Give us your opinion.
Source
---
---
---
---
Search
Search and see the latest blog posts.