---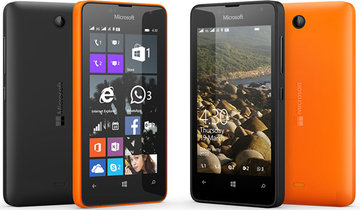 .
Lumia 430 is the most affordable Windows Phone yet!
15 Mar 19
Microsoft decided to change its status on the market. We know that Microsoft released some low ranged smartphones on the market like Lumia 435 and Lumia 532. But that is not all! Microsoft decided to release a smartphone that will be the most affordable Windows smartphone in the world. The device named Microsoft Lumia 430 will cost 70 dollars, over 90 euros (the beginning price). We are sure this will be a smartphone that will have the smallest price range ever.
---
---
---
Paieška
Ieškokite ir peržiūrėkite naujausius tinklaraščio įrašus.