Dual SIM Card Phones definition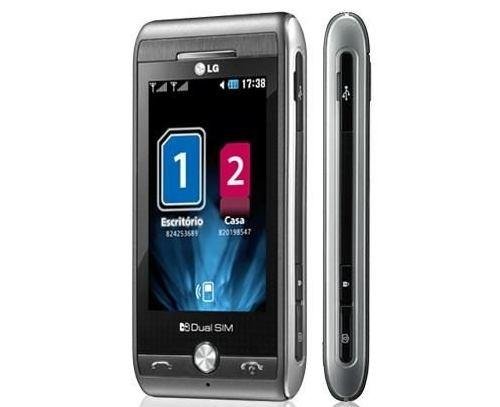 How to combine personal and business life, phone numbers, tasks? How to make significant savings on your mobile phone's bill? The right answer is -
Dual SIM card phones
. Dual SIM phones were once consider as cheep devices intended only for those who really don't have thepossibility to carry two phones. Time has passed and these phones made itsprogress. Some ofnow-days Dual SIM devices even works on Android platform. [caption id="attachment_2690" align="aligncenter" width="424"] Adroid Platform Dual SIM[/caption]
The Beginnings
First there were
Dual SIM holders
. This solution allows only one SIM at a time to be active, while using other requests from user to turn the device off and on. Beside this, the main flaw is that it doesn't fit in all devices. As next solution shows up
Dual SIM adapter
. It fits in all devices but it has other flaws. Use of this device requires extracting original SIM chip and cutting SIM cards whichalwayscomes with a risk ofdamaging some of the components. Finaly,
Dual SIM Card Phone
came up. First ofthese phones made it possible to put two original-size-cards in handset and change them while the phone is still turned on. After a while shows up a cellphone that can work with two cardssimultaneously. In thebegging they looked really odd, since those were phones with two displays and twokeyboardsthat shared one battery. Latter came what we today consider as Dual SIM Card Phones.
Dual SIM Card Phone
Today'sdual SIM devices have slots for two cards and once you put them in it's a done deal. Both cards are workingseparately and they can be connected to different networkssimultaneously. That is really the whole point of it - using the best of each network. When it comes to
Internet
situation is slightly different. Since it regards one device, one card can work on
3G
Network while other can use only 2G. With Android dual SIM phones one caneasily define in phone settings which SIM card should use whichtechnology (2G or 3G). There isn't an option to choose that both card use 2G technology, but it doesn't mean that you can't use 2G on both cards (for instance if Network Operator does not support 3G technology). Both cards have it's own indicator of signalstrength. When making calls or sending SMS user can choose between SIM 1 and SIM 2. [caption id="attachment_2693" align="aligncenter" width="320"] Dual SIM Phone[/caption]
Dual SIM standby
With Dual SIM standby phones, cards in it are on standby mode each waiting for calls. When you get call on one of two cards, the other oneautomatically becomes unusable. Inconvenient here is that both phones can't workin the same time. If you talk on one card and get call on other, the second call will be redirected on voice mail or you will beunavailable. If you while talking, get SMS on other card, it will be saved in SMS service center and after short period it will be delivered to you. There are Dual SIM models that have main card slot inside, mainly under the battery, while other one isinserted from outside just like memory cards.
Dual SIM active
These phones are capable of using both numbers at any time. Therefor they are better and moreexpansivethen Dual SIM standby phones. Onlyunderstandable disadvantage is that two active networks drain the battery. [caption id="attachment_2686" align="aligncenter" width="265"] Advanced Search[/caption] You can use our
Advanced Search
to find the right phone for you with strictly definedcharacteristics (e.g. dual SIM). Do you have need for two SIM cards?
---
---
---
---
Search
Search and see the latest blog posts.